Setting up Salt Lagos' Christmas Shop is a big deal for us here. We really enjoy the experience and with each passing year we take it a step further.
Salt Lagos' Christmas menu and shop are two key parts of their Christmas marketing. As always, we got them ready for launch right in time for the brand's Christmas plans and even after launching we are still working behind the scenes to ensure everything keeps going well which is our promise to our clients – to ensure your branding is neat, consistent and continually functional so that you can become and/or remain #aBrandThatSells
This year we focused on creating a sub brand for their entire Christmas marketing where everything Christmas has its own stand alone look and feel.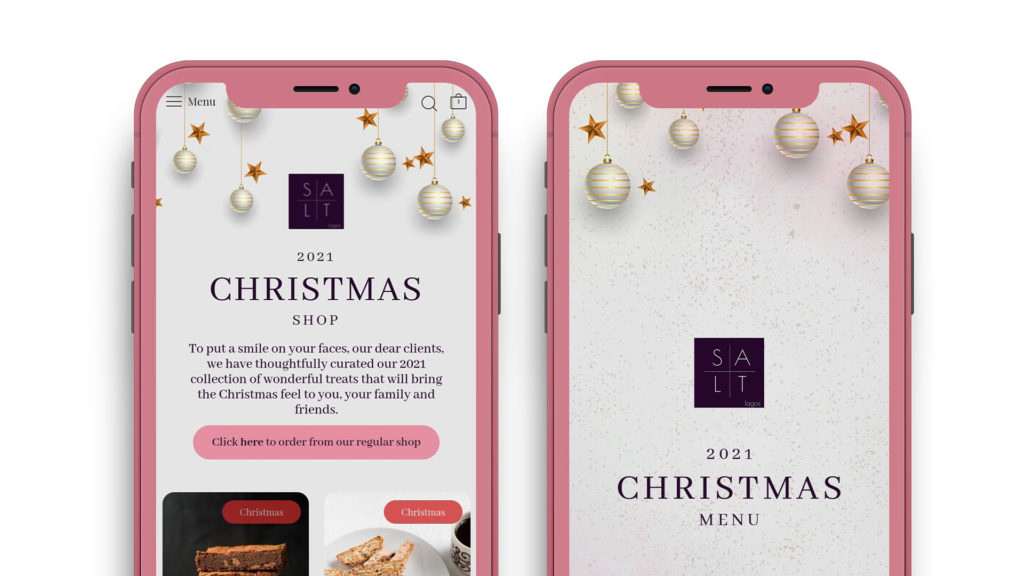 We created an easy to read and download Christmas menu with their products.
This Christmas menu is a pdf document that lists all the Christmas themes products the brand has available for purchase. It took at least 20 iterations to complete this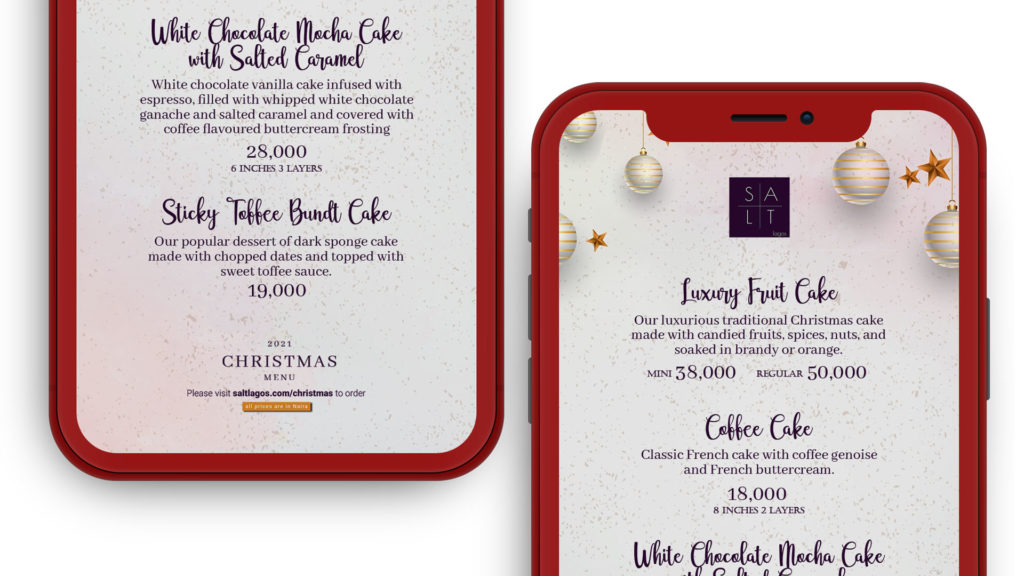 We set up the Christmas Shop where all the products on the menu can be pre-ordered.
We configured all the products in the shop to pre-order mode only.
It was important to ensure customers know that the products would be available from December 14.
We had to do a quick upgrade after launch to ensure that customers could order more than one product per time from the shop.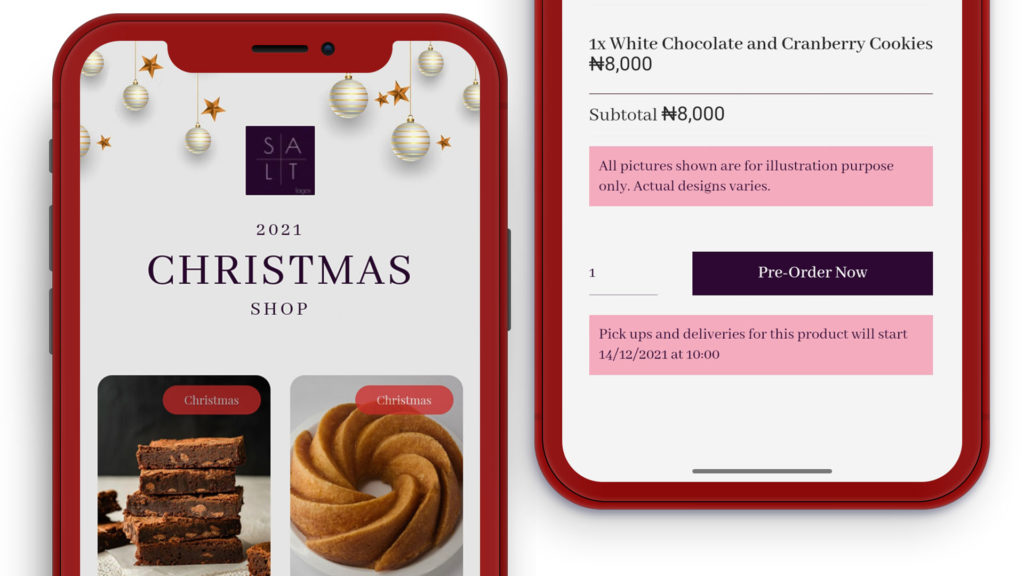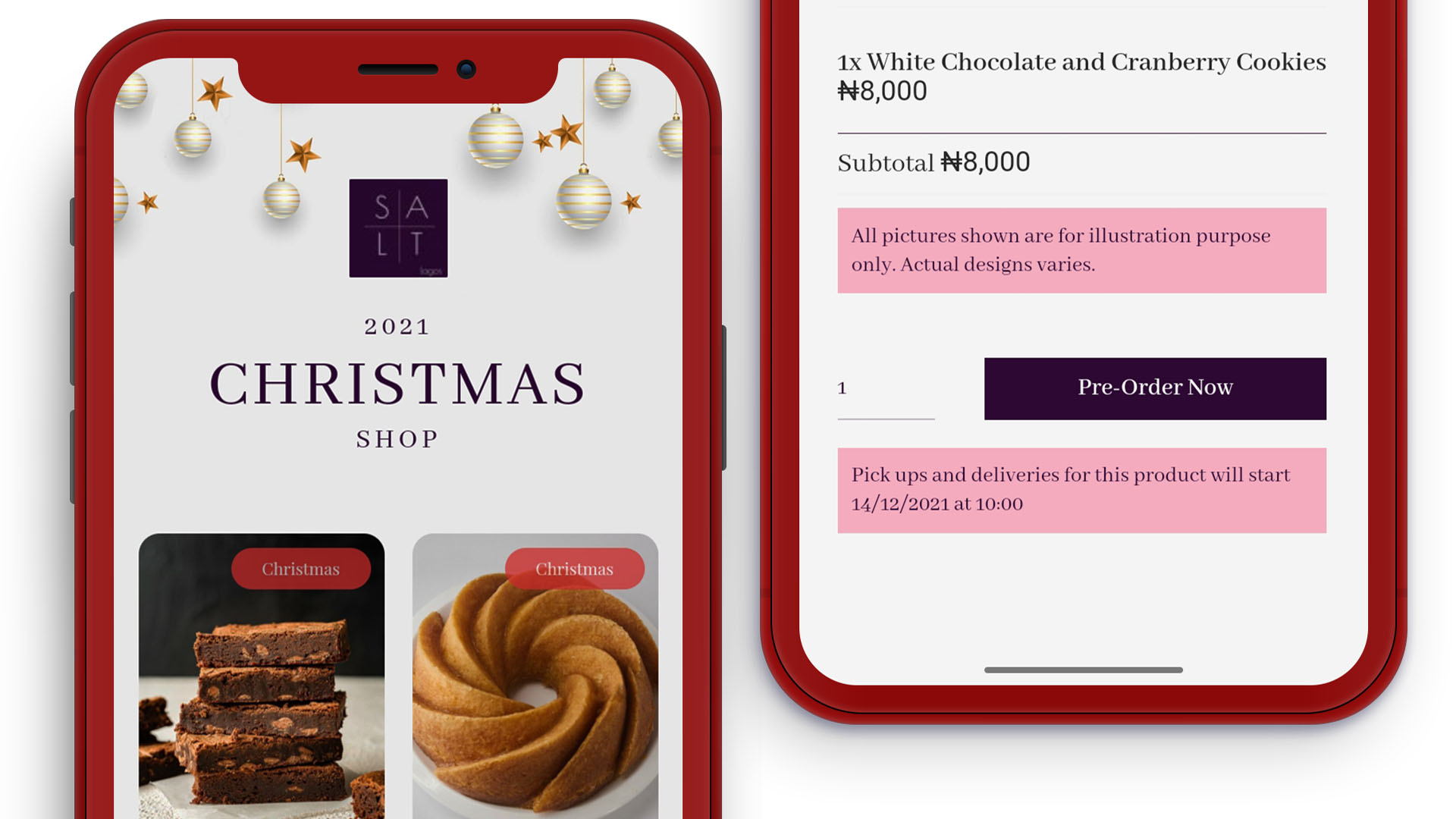 We added a new section to the home page of their website.
This helps their customers find the menu and shop quickly This section also keeps in line with the sub brand created for their Christmas marketing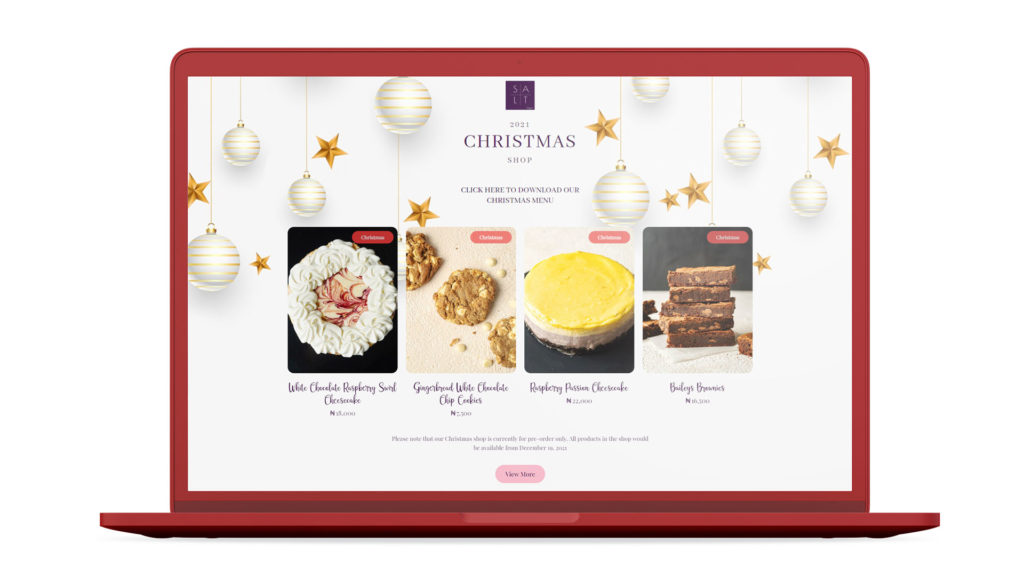 We created some content for use on their social media.
This were done to keep their audience on social media updated on key parts of the brand's plans for Christmas. All content was created using the same sub brand mentioned above.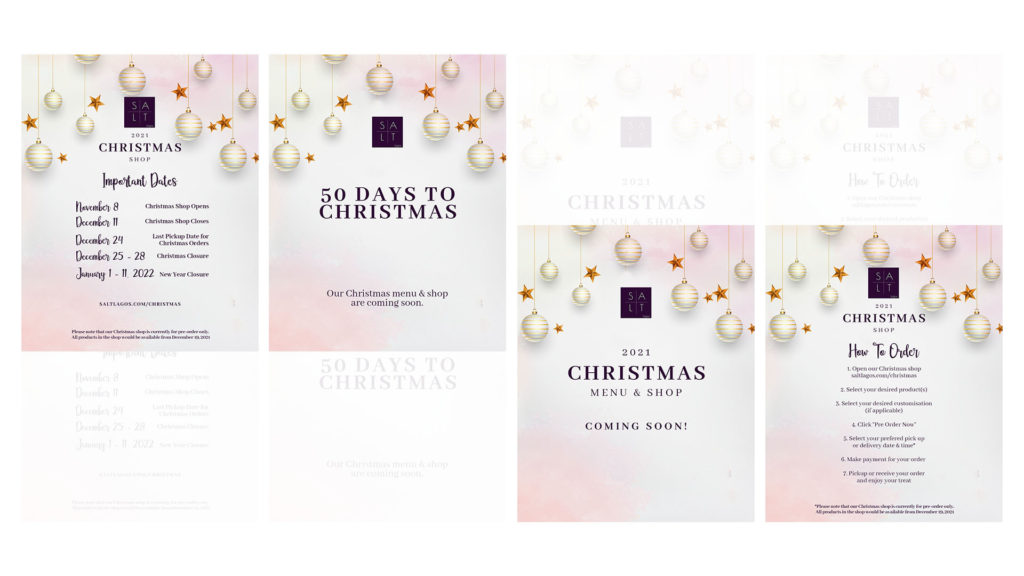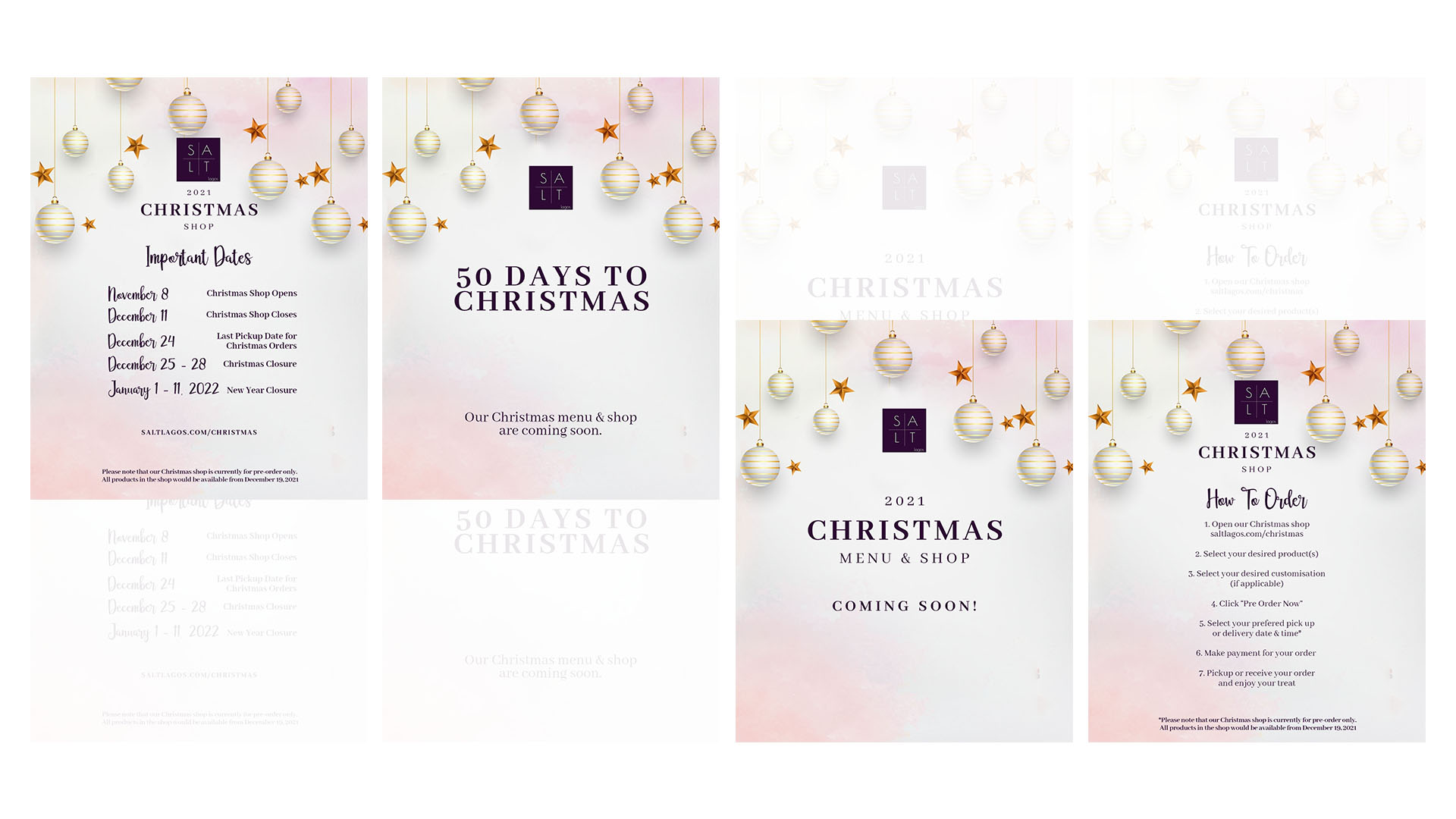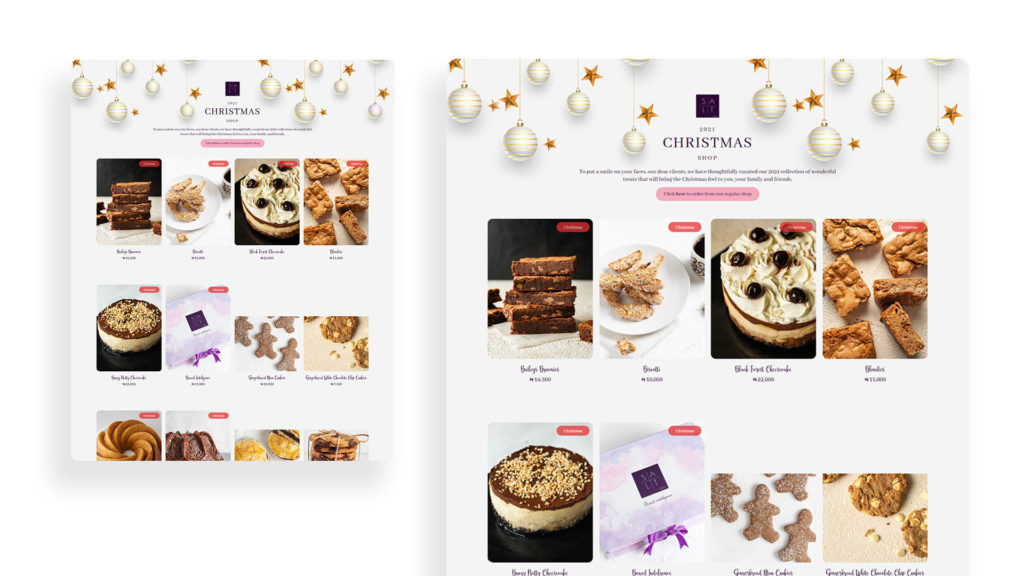 We sent out an email newsletter to all their customers about the menu and shop
This were done to ensure their existing customers know about the brand's plans for Christmas.