#GrowYourFood
#GrowYourFood is an initiative of AgriHub Nigeria to get a million Nigerians to grow their own food at home by 2025. The country is on the brink of a food crisis and we believe that with Nigerians growing our local foods at home, we will be able to create a sustainable living and get Nigerians eating fresher and healthier vegetables that they grow in their homes.
Services Offered
Consultancy
Branding
Photography
Video Production
Website Development
Website Management
How We Got Involved
We were informed of the #GrowYourFood initiative by our friends at AgriHub and asked to work our magic to bring it to life. We got to work to determine the name of the initiative and the base colors it would have. After this we set to work on bringing the idea to life in the best way we could.
Logo Design
We created the #GrowYourFood logo to be something uniquely easy to remember by the public. The logo was designed as a flat logo which allows it's color to be easily modifiable when being used on colored backgrounds like the feature-image of this post.
#GrowYourFood HangOuts
We were informed that there would be periodic HangOuts for people interested in the initiative. So, we created some fliers for the initiative and the HangOuts. The fliers were optimized for usage on social media but were also very suitable for use in email marketing, print and other apps. 
We also created the #GrowYourFood manual for participants at each hangout session. The manual serves as a guide for anyone interested in growing their own food listing out the required tools and how to use them in the growing process.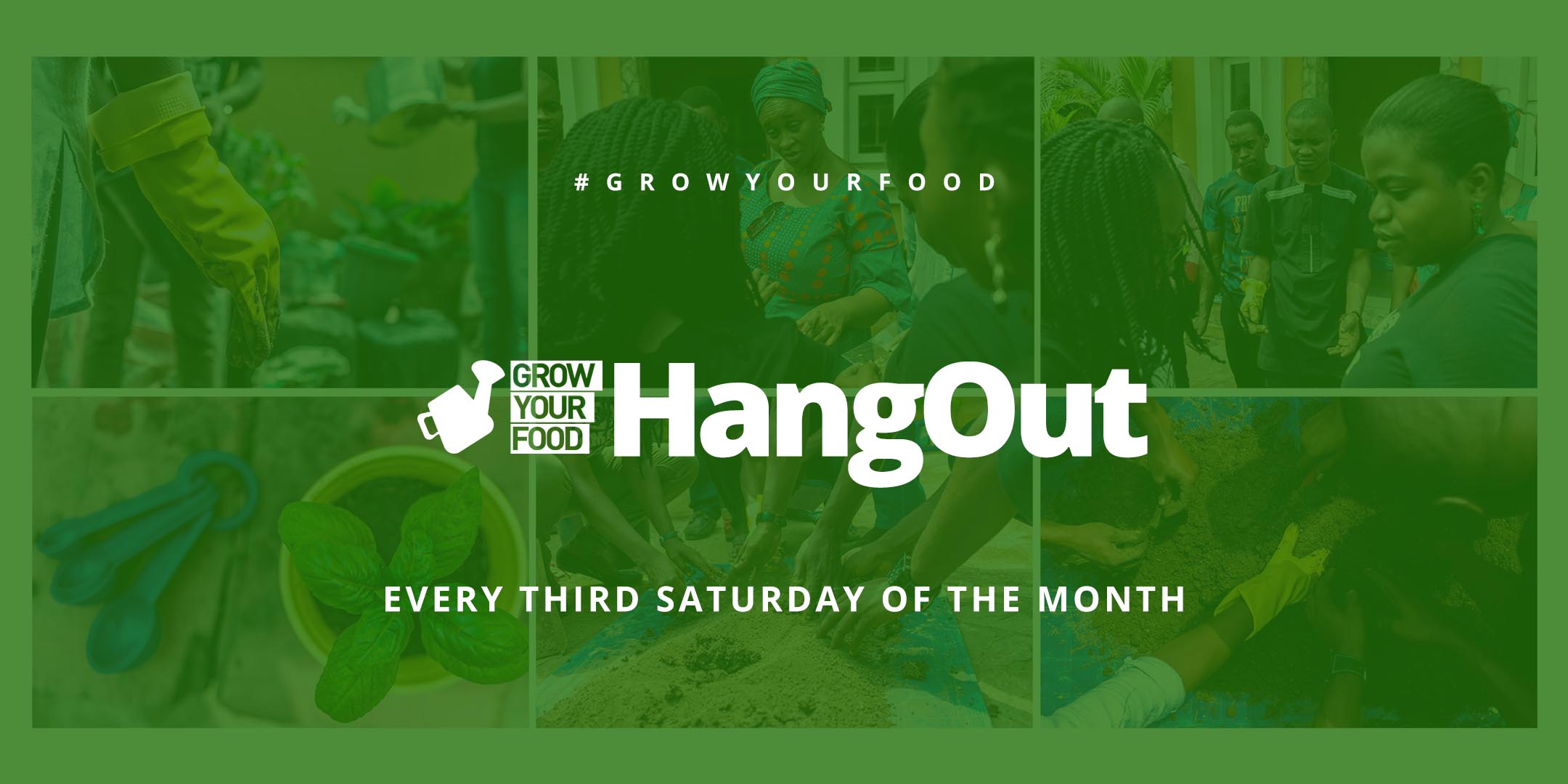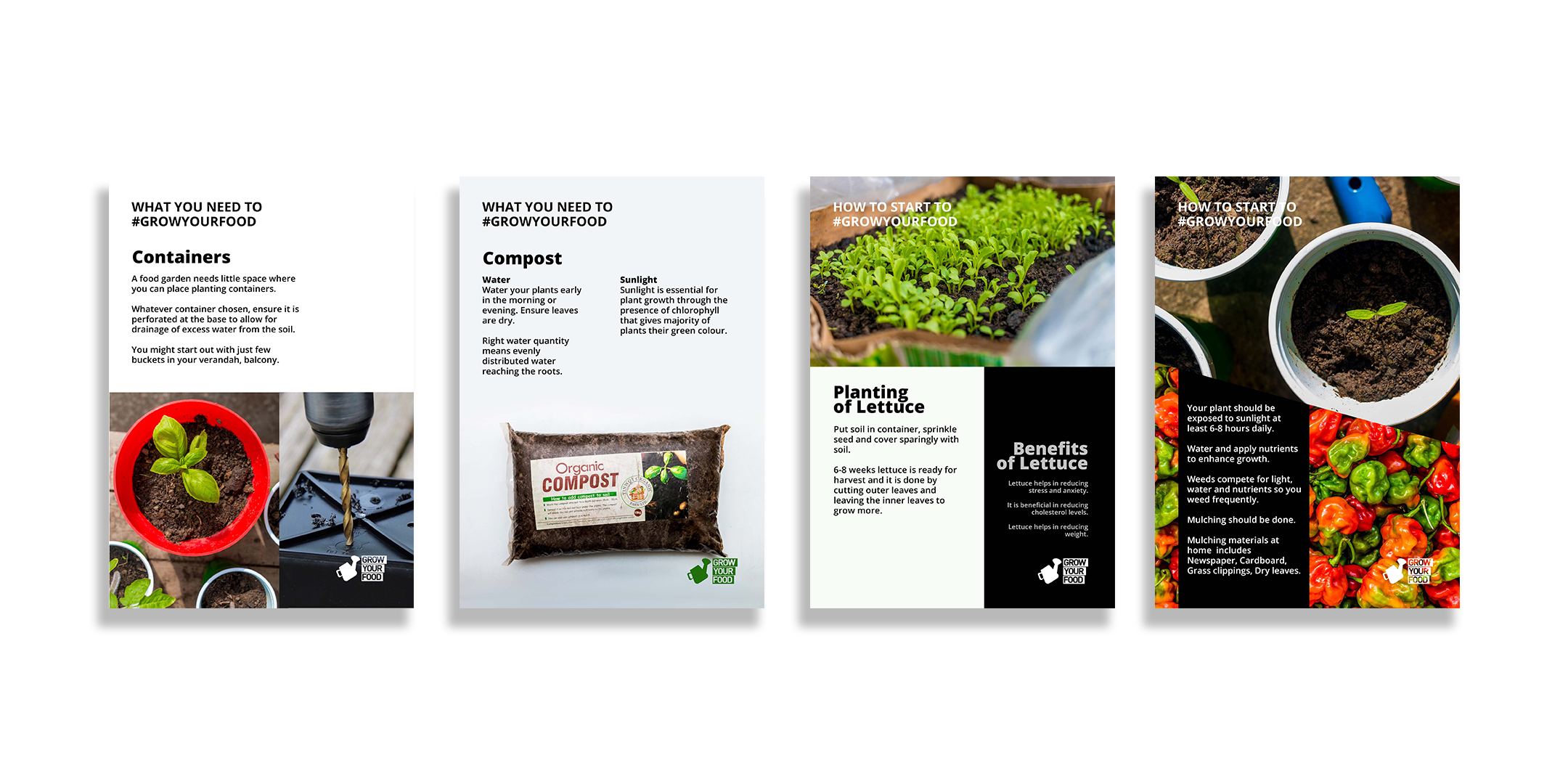 #GrowYourFood Website Registration & Blog
We created a webpage on agrihub.org to hold information about the initiative as well as handle registration of participants. The goal of the registration page was to ensure that interested people got instant responses to their interest instead of having unnecessary wait times to get confirmations. Alongside this we started a blog on the website detailing weekly activities. The goal of the blog was to encourage people to sign up for the hangouts and learn how to grow their food.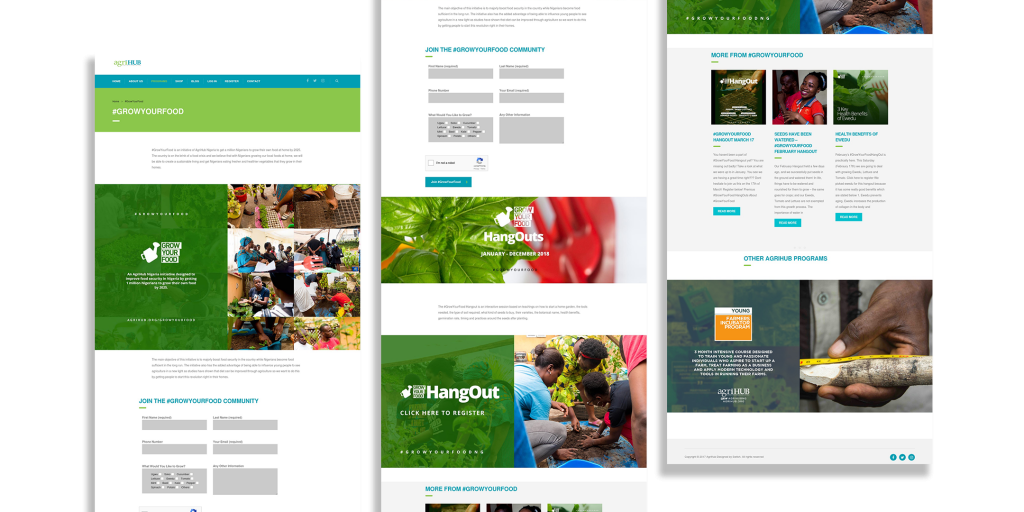 Photography
The easiest way to tell the story of a brand's product and/or service is to use photographs. Photographs can help to tell the perfect story needed to get people interested in what you do. We managed the photography content for the initiative. We took photographs at initiative events which were used to promote the initiative wherever needed. We adopted a documentary storytelling style to capture images that helped pass the message of the initiative.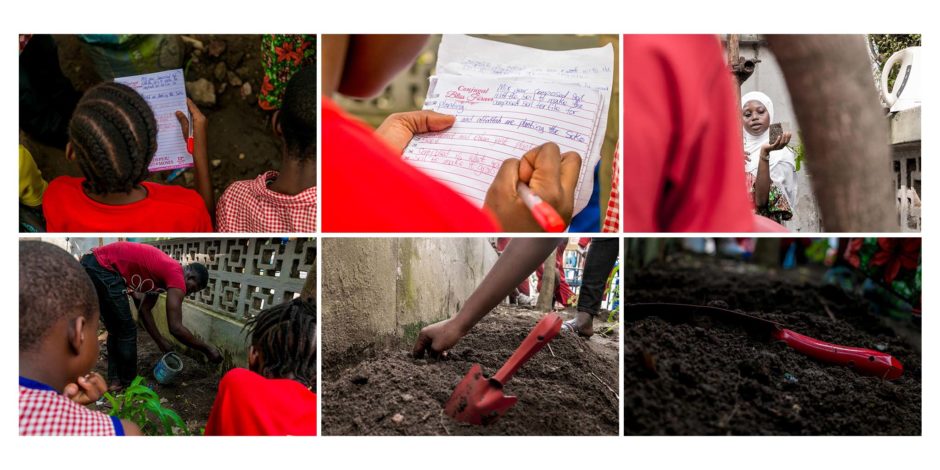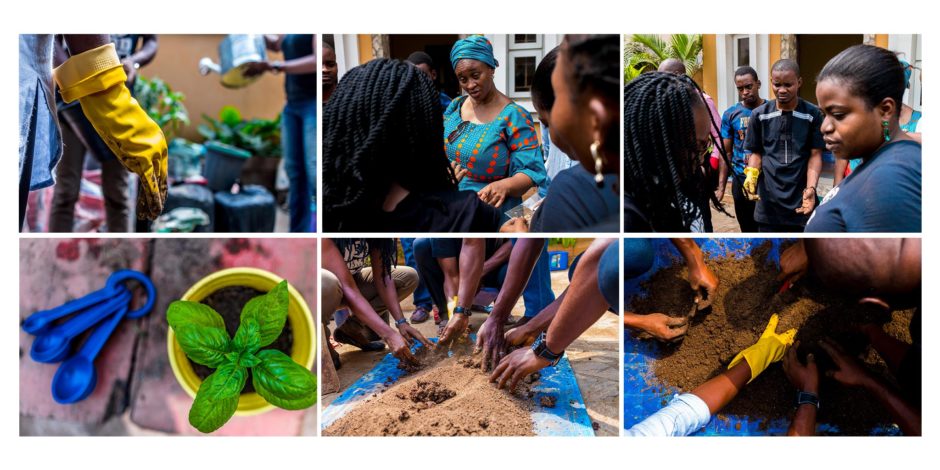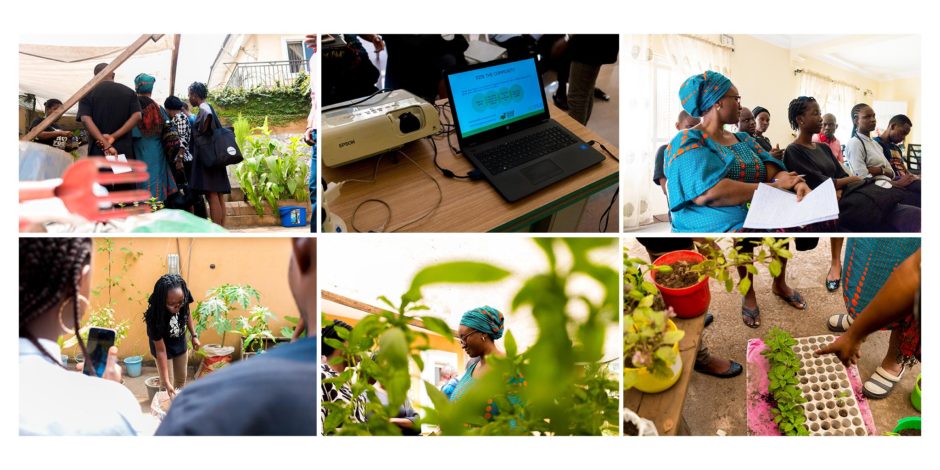 Videography
We also managed the video content for the initiative by recording various initiative events and creating social media content from them.