Everything we do today is one form of advertisement or the others because people are watching either intentionally or subconsciously. Content posted anywhere on the internet is critical because there are people who form impressions and opinions gradually (if not instantly).
What exactly is an ad?
It is the process of picking out certain key and interesting information about a brand and sharing it with the public repeatedly over a period of time. Advertising is key to building #aBrandThatSells.
People are watching
Because people are watching the onus now falls on every business out there to actually #ThinkLikeABrand and create clear-cut ads that members of staff, family and friends can share about them to help them build a positive impression to the available audience with a view of turning them into clients. Lets call it "a killer ad".
So? What to do?
It is important to add here that the surest way to becoming #aBrandThatSells is to develop a business into a trusted and loved part of the lives of those who come across it so that they are naturally inclined to want to interact with the business because they feel good about it. Nothing concrete or sustainable can be achieved by force.
1. Better connection with the audience.
An emotional connection is key in doing business today. Whether to make people happy, motivated, sober or reflective, an ad must appeal to the emotions of its viewers.
A emotionally connected viewer is more inclined to buy from an advertiser or recommend an advertiser to someone else.
Making viewers happy and motivated is the best bet for an ad because at the core of life, everyone wants to be happy and any business "selling joy" is likely to connect with viewers at a high rate. If the product or sevrvice does not make its viewer happy then it is destined to fail.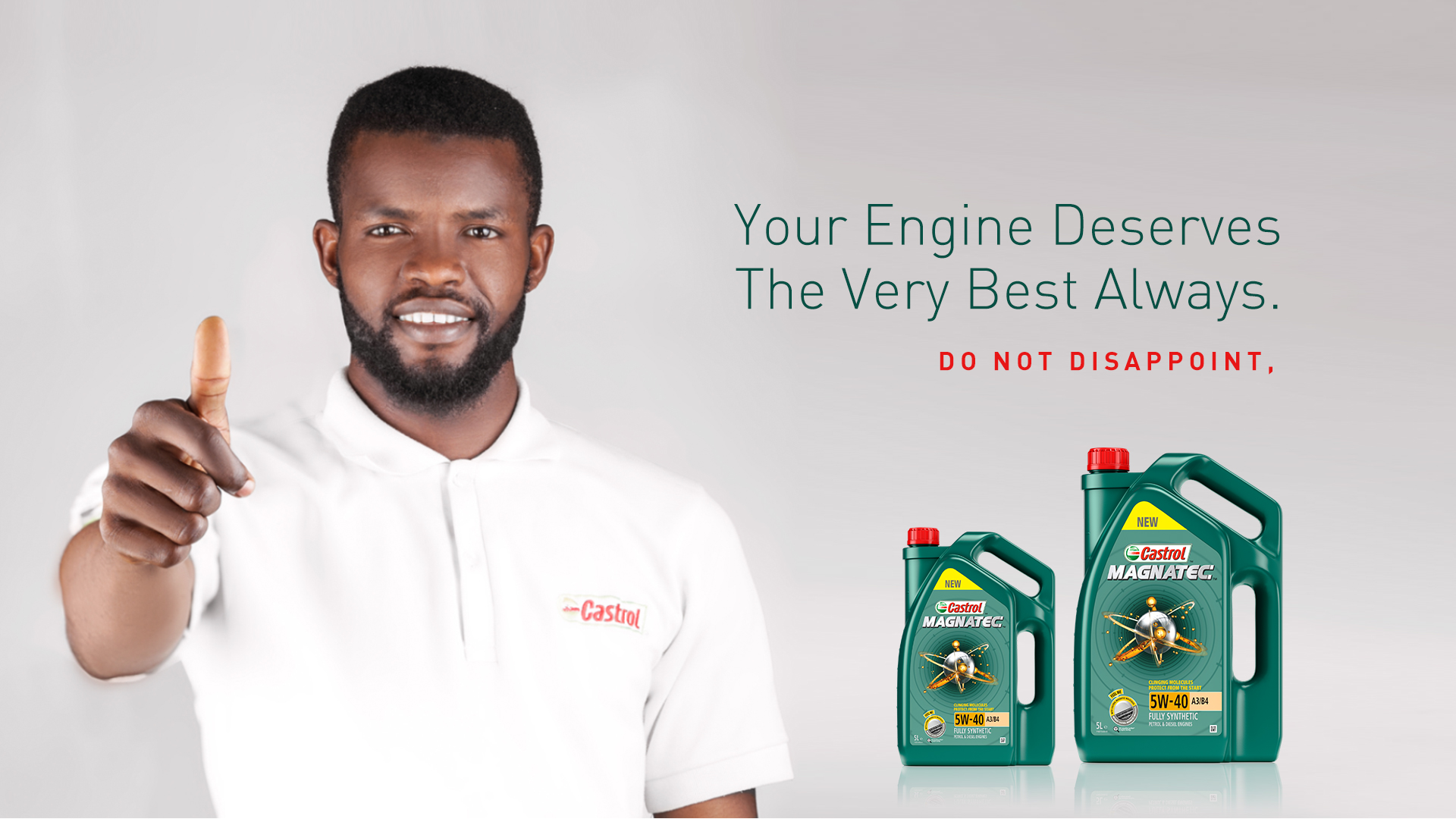 2. Pass a clear and easy to read PROFITABLE message.
At the core of any communication is clarity and simplicity. Every ad should be clear and easy to read and understand. Having a clear message in an ad is critical today, more than ever, because there is an information overload on the internet and people have shorter attention spans that won't be spent trying to decode a complex ad.
3. Increase interest in the advertiser
Encourage viewers to take some sort of action or be more interested in a brand. These are called Call To Action (CTA). Call To Actions are very key to ads because they serve as the benefit of the advertiser.
It is important to clearly point out the action you would like your ad to get it's viewers to take. However, this must be done in the subtlest of ways and not exactly necessary all the time.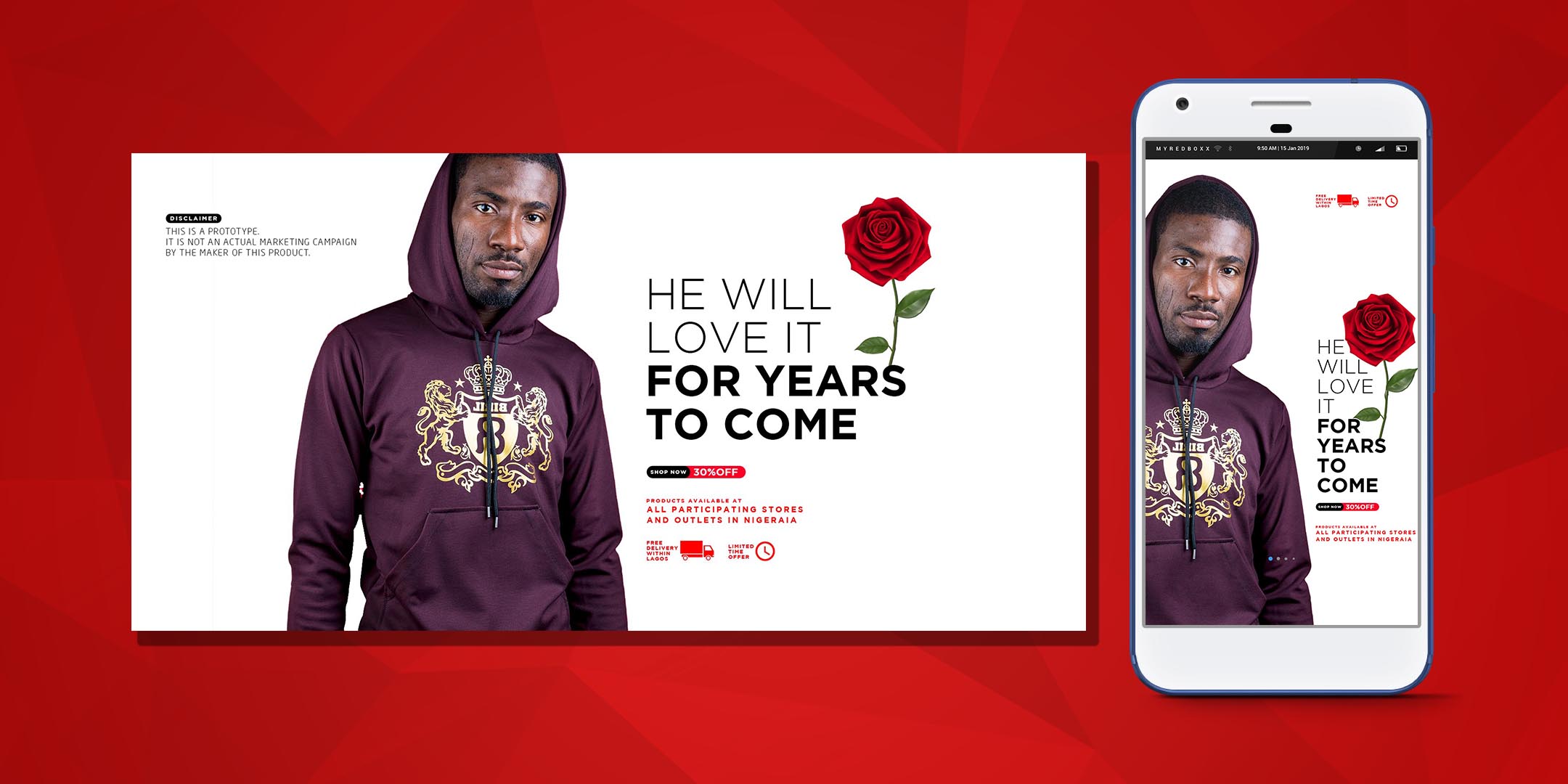 An Example of a Good Ad
We developed this simple but effective concept while working on 2 different projects for 2 different clients.
Project1 : Product packaging design for @BakersWorldCakes
Project 2 : A portrait photoshoot for @rezthapoet
We combined deliverables from both projects together and then added a copy that depicts both what was existing in Rez's photo (Joy, Positivity, Happiness) and what the product promises to deliver to you (Good, Sweet, Delicious snacks). We landed at the common phrase #GoodVibesOnly which now lets our add make it's viewers happy, pass a clear message associated to the product, enjoyable and motivating enough to make the viewer more interested in buying the product.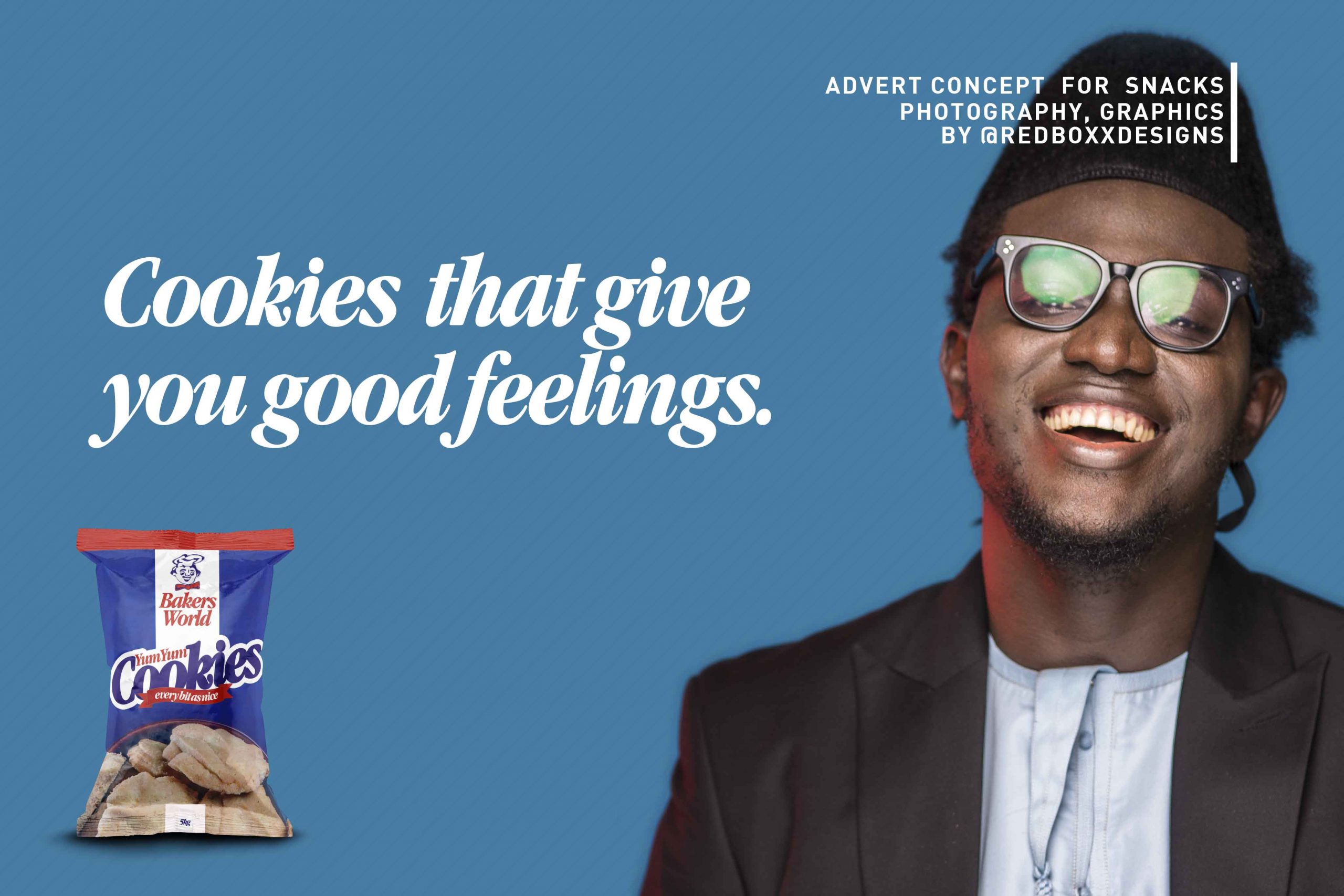 What do you think?
Would you like to have a good and effective original ad for your brand that can help develop it into #aBrandThatSells?