Nigeria's World Cup jersey can be made in Nigeria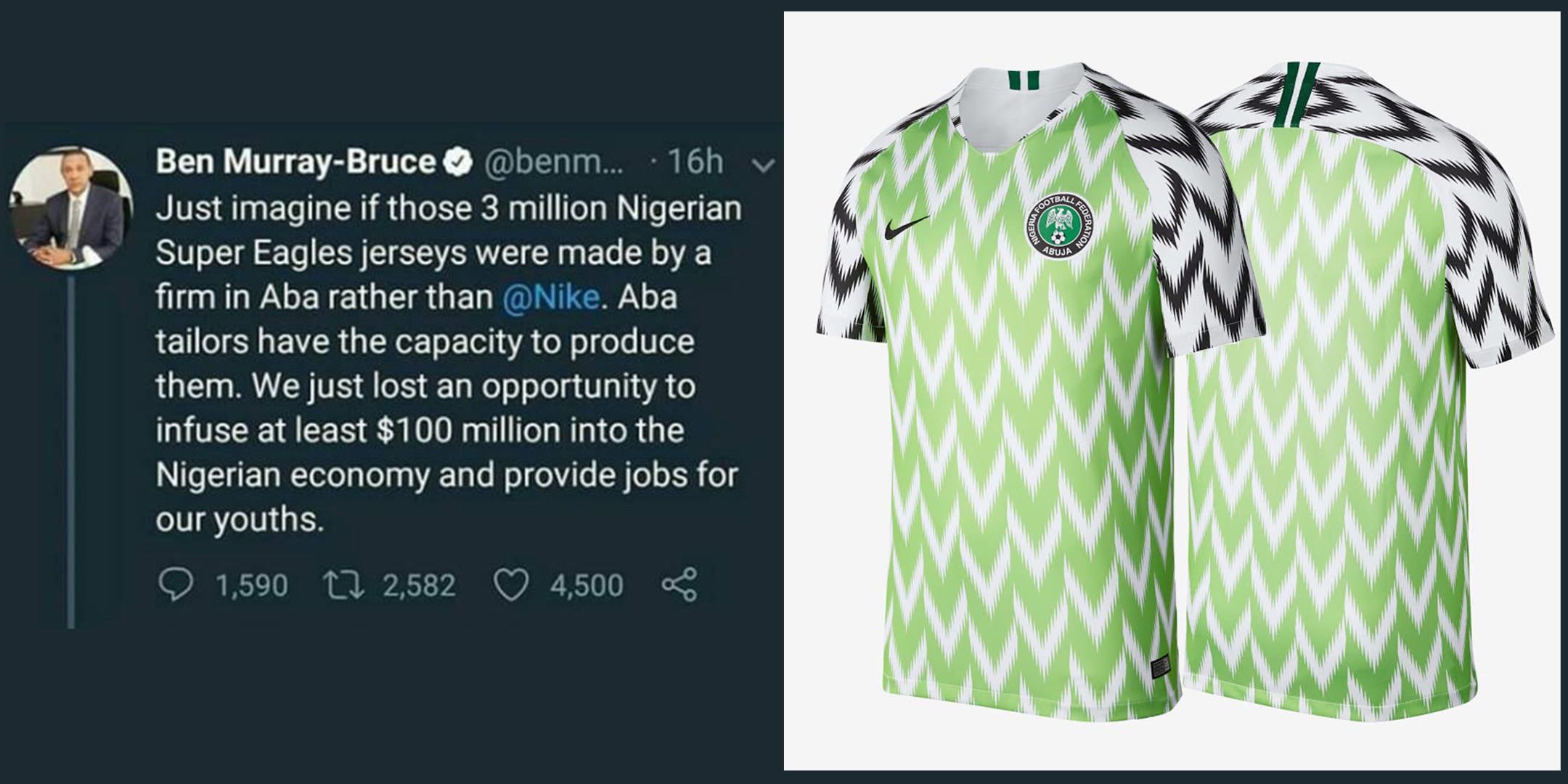 So its been a whirlwind couple of days. From the NFF's claim that there were already 3million orders for the Nigeria WorldCup 2018 jersey…to the cost of the jerseys after release…to Senator Bruce's tweet about making the jereeys locally. A lot of folks have been having their say on everything. So lets kick off with a recap.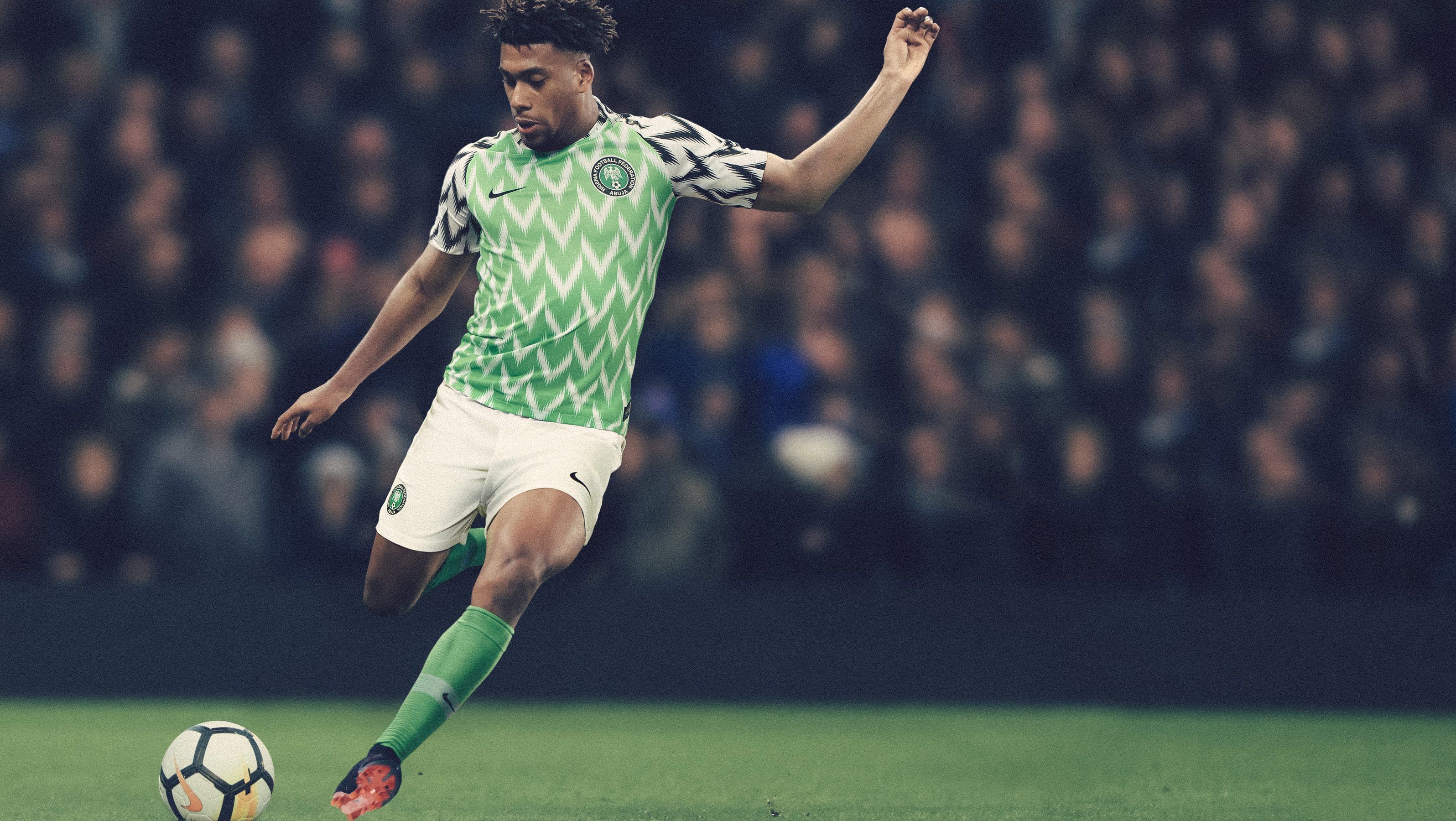 Alex Iwobi of Arsenal presented in the new kit (Shaun Brooks/Action Plus via Getty Images via NIke)
NFF : Three million jerseys have been pre-ordered worldwide
Recently the NFF revealed that three million jerseys have been pre-ordered worldwide even before the official release. The kit makers have however come out to distance themselves from the reported amount of pre-ordered jerseys. In a reply to a question asked on when the jerseys will be ready, the kit makers stated that the appropriate information about the release of the jersey when available will be communicated through their social media pages and website.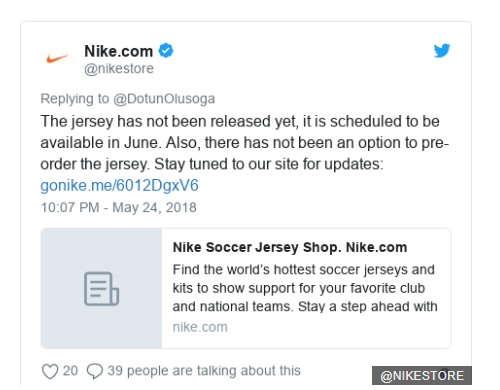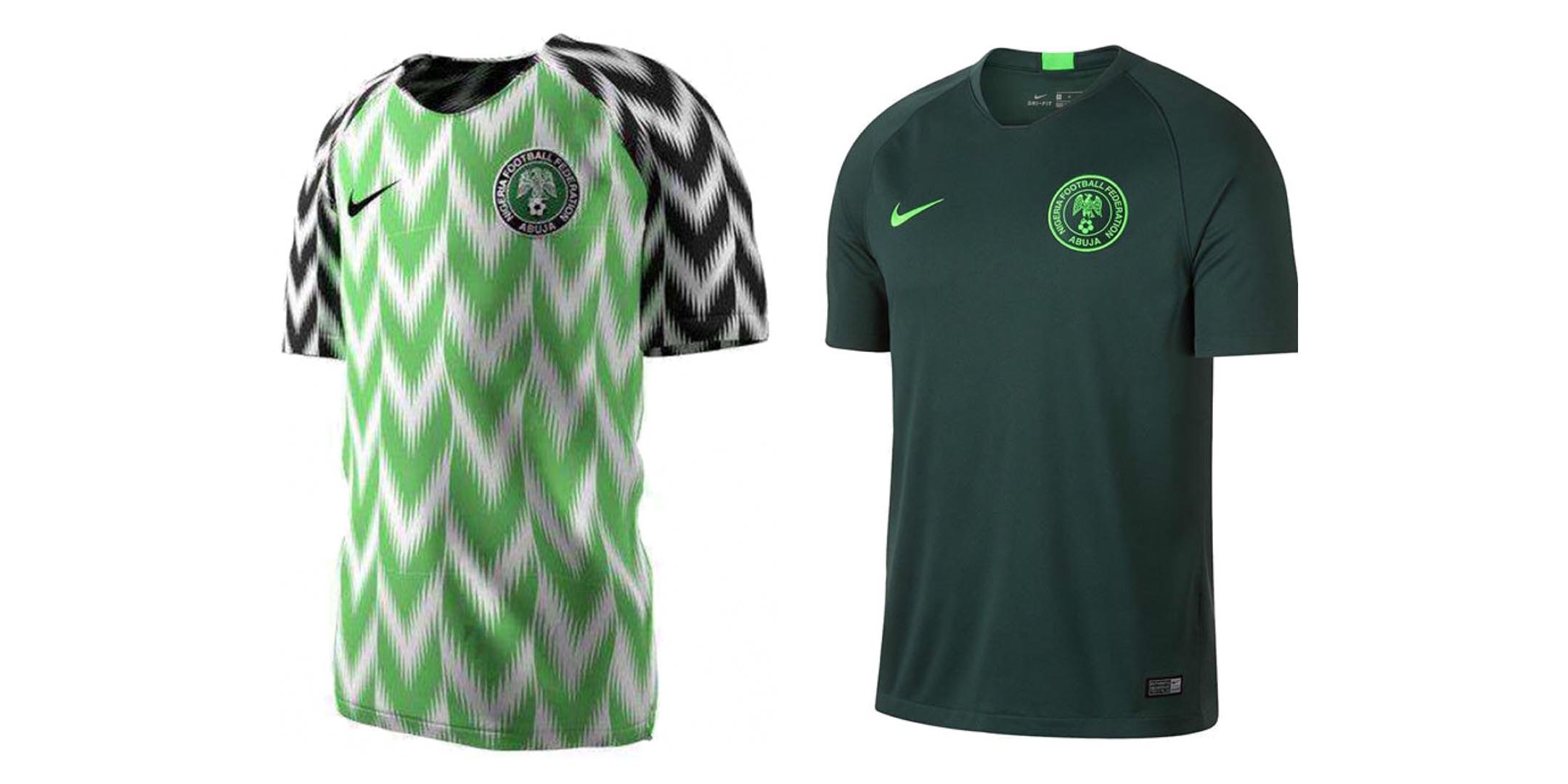 The $85 price tag of the jersey is no lean cost either. It simply means the jersey is out of reach for many ordinary people in Nigeria. As a result the knock offs are in higher demand than normally although I believe the knock offs were always going to sell more than the original versions. It's safe to say "that is standard". The lamentations are rife regarding the cost of the jerseys and who can blame them? whatever exchange rate you use to convert it, it is well above Nigeria's minimum wage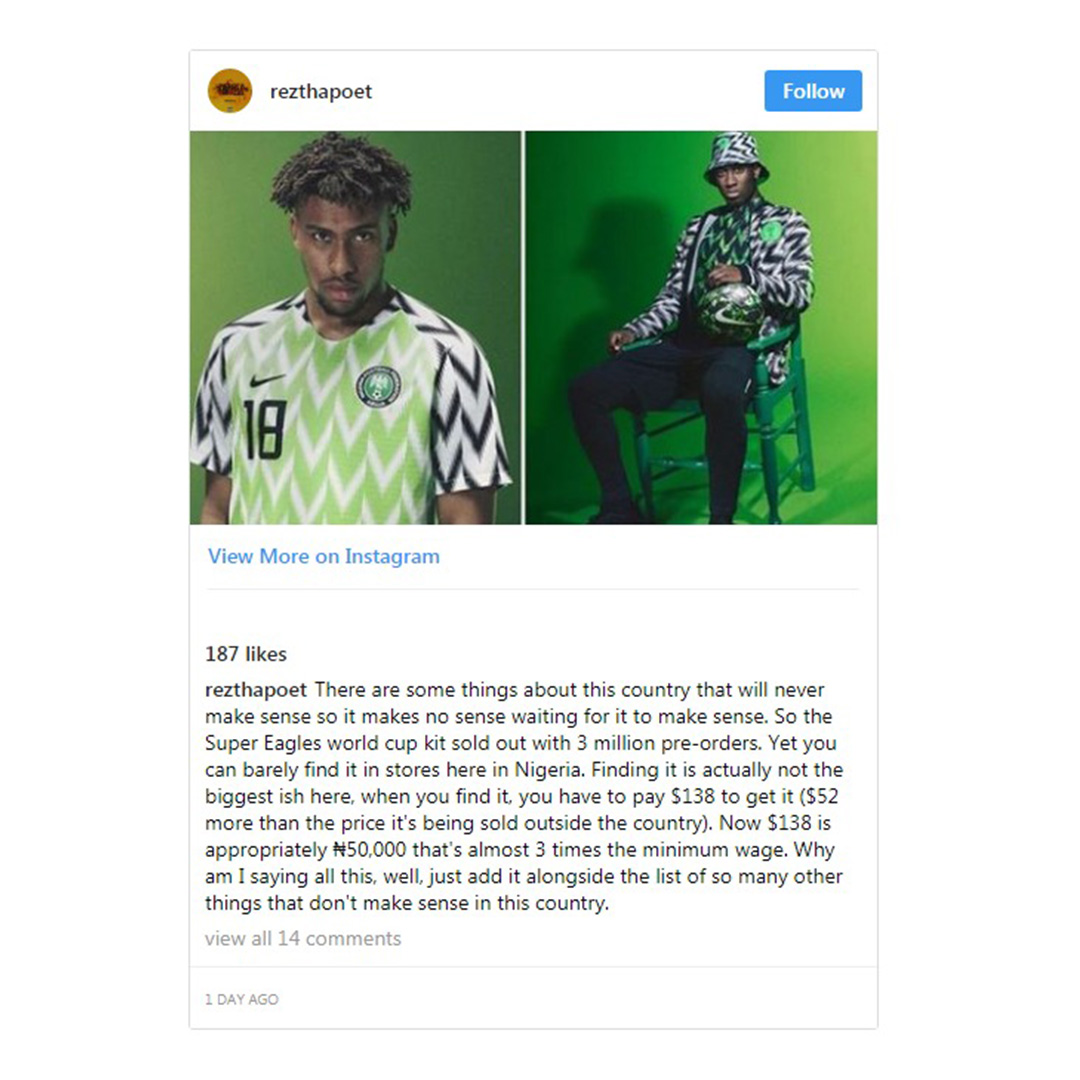 The jerseys sold out real quick
Despite all the lamentations, the jerseys have sold out still!!! The weird part is there are no plans to restock!
The Ben Murray Bruce tweet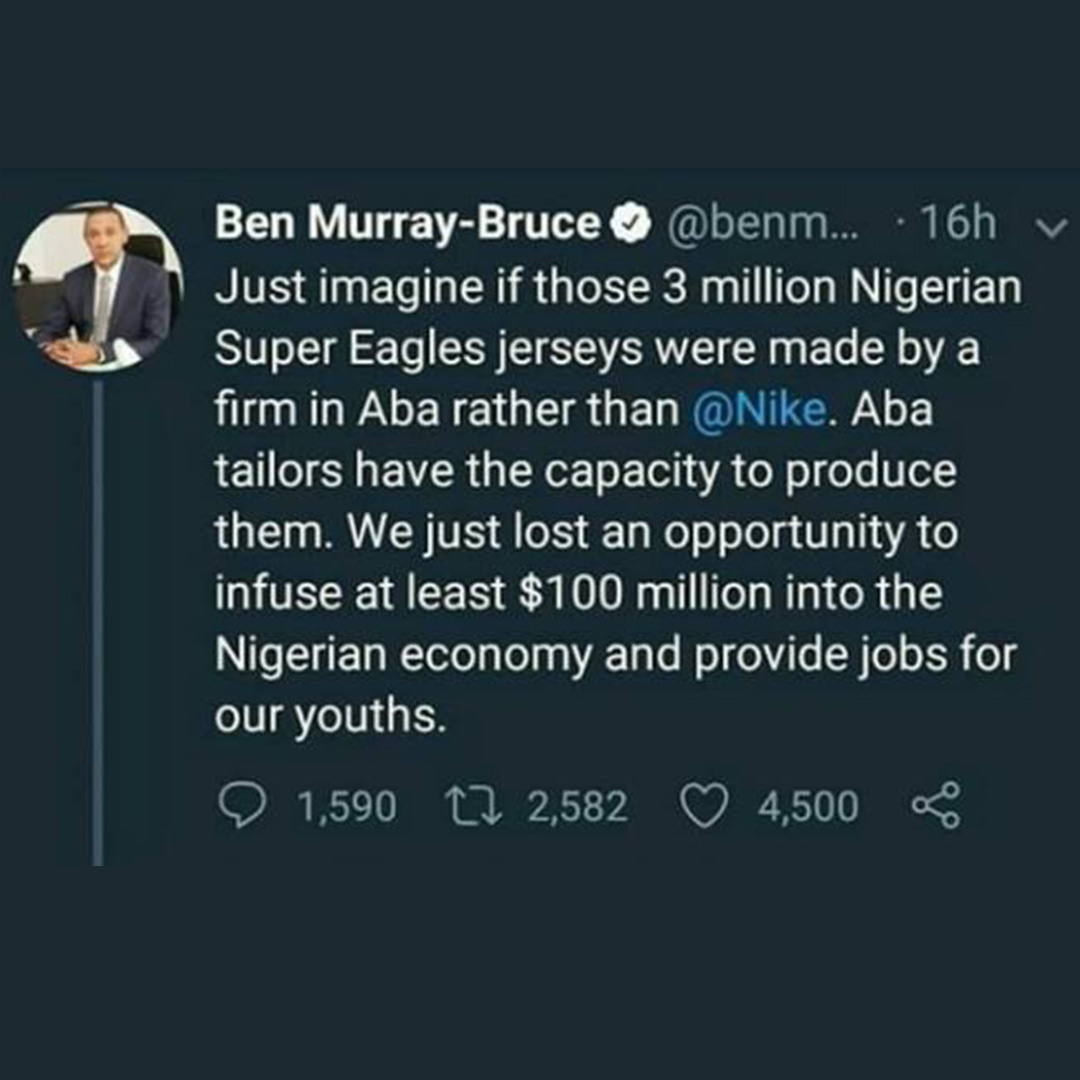 While Sports Business is deeper than a tweet from a senator or childish responses to that tweet, it is at the end of the day A BUSINESS. As such different models can be tested on the way to success. One of such models can be to source our jerseys locally and there isn't a thing wrong with considering such a model.
Have we really thought about it? Can we make our own jerseys? Whether Aba boys or oshodi boys. Can we make good quality jerseys in Nigeria? What will it take? Who will it take? I believe the Senators tweet should spur questions like these at the minimum. But as we always seem to do, we are attacking the messenger and ignoring the message.
Do we have the necessary/standard equipments to make a quality jersey?
While I dont expect them to be cheap, I believe equipments can be bought, rented or leased. So, I really don't consider this a major issue.
This will always be a sad factor that hinders businesses in Nigeria. While many businesses have crashed, many have survived the terrible state of power supply in Nigeria. We move on to the next factor
Kit sponsors pay national teams to make their jerseys for them in the hope that they would in turn sell those jerseys and make money back. This is where I see the potential loss for the NFF if we source the jerseys locally. However there are other sponsors and more can be gotten too. I doubt if kit sponsors are the major sponsors of the super eagles.
The Nigeria Football Football Federation has revealed that it would earn $3.75m (743m Naira) during its three-and-half-year partnership with Nike and a $500,000 (99m Naira) bonus if the Super Eagles qualify for the 2018 World Cup in Russia among other perks.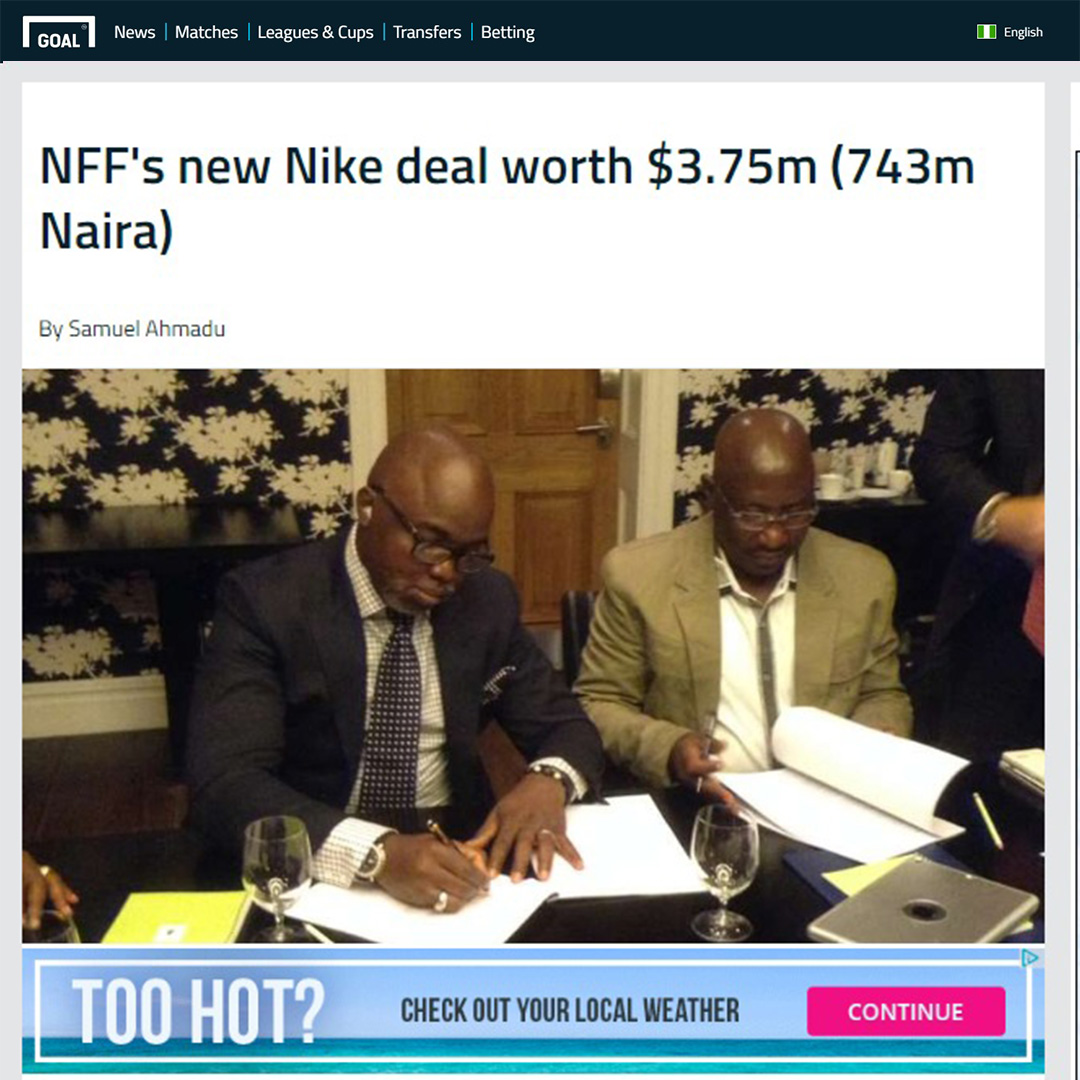 There is possibly a lot of R&D that goes into the work that global brands like Nike deliver. The process will cost money too, tons of it. Will we be able to pull that off locally?
Both Nike and Adidas have increased capital spending, and Morgan Stanley estimates Nike spent "~$2.5 billion on research and development in the last five years."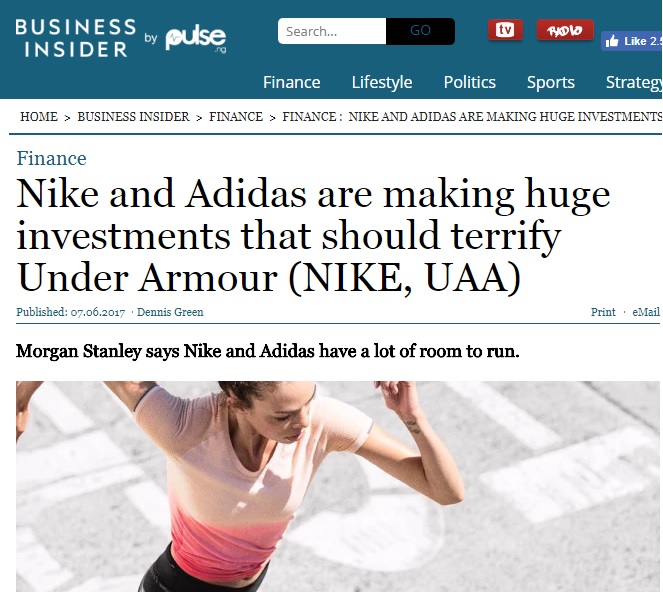 This is where the bind is for me. There is this impression out there that Nigerians cut a lot of corners when producing anything. That bread you liked so much last year because it tasted a certain way, you don't like it any more because it tastes different now due to the fact that producers have made some changes. What I see missing here is QUALITY ASSURANCE TESTS and that can always be put in place. If CocaCola, Pepsi, Gulder, Peak, Cowbell and other companies who have maintained their quality for decades and people keep buying them then quality assurance is possible in Nigeria. It's just going to be expensive.
So to end this right here, I believe the senator's tweet should not raise condemnation and jokes but instead raise questions like
CAN WE ACTUALLY MAKE THE JERSEYS?
WHAT WILL IT TAKE TO MAKE THE JERSEYS?
WHAT ARE THE PITFALLS IN MAKING THE JERSEYS LOCALLY?
WHAT ARE THE ADVANTAGES AND DISADVANTAGES OF MAKING THE JERSEYS LOCALLY?