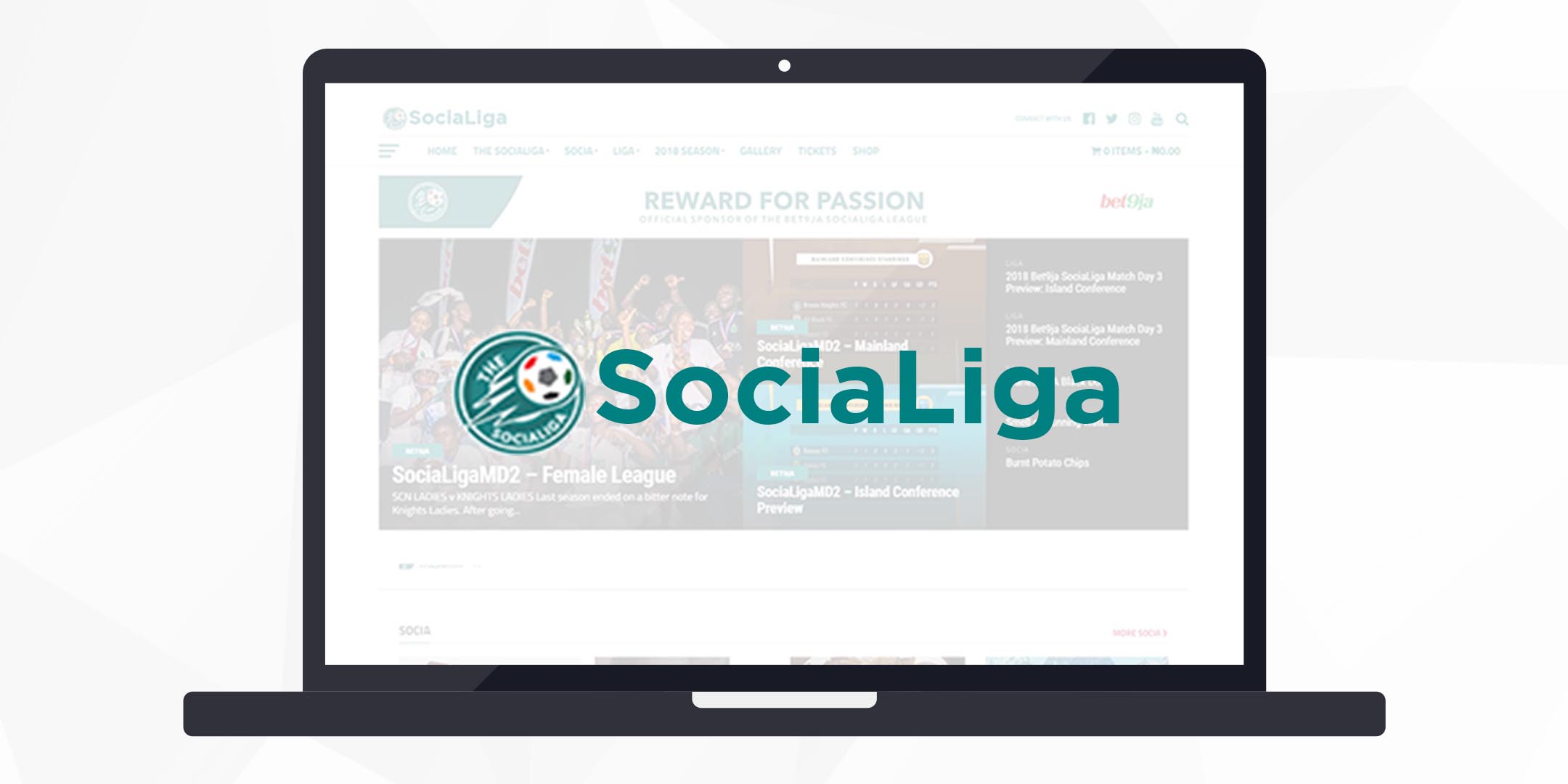 The SociaLiga is a sports entertainment Company that aims to bring people together by creating an ambience where people can network and enjoy fun activities. Through sports and fun social events, you are allowed to meet people who have as much of a passion as you for the game we all love.
URL
Services Rendered
Website Development
Graphic Design
Content Development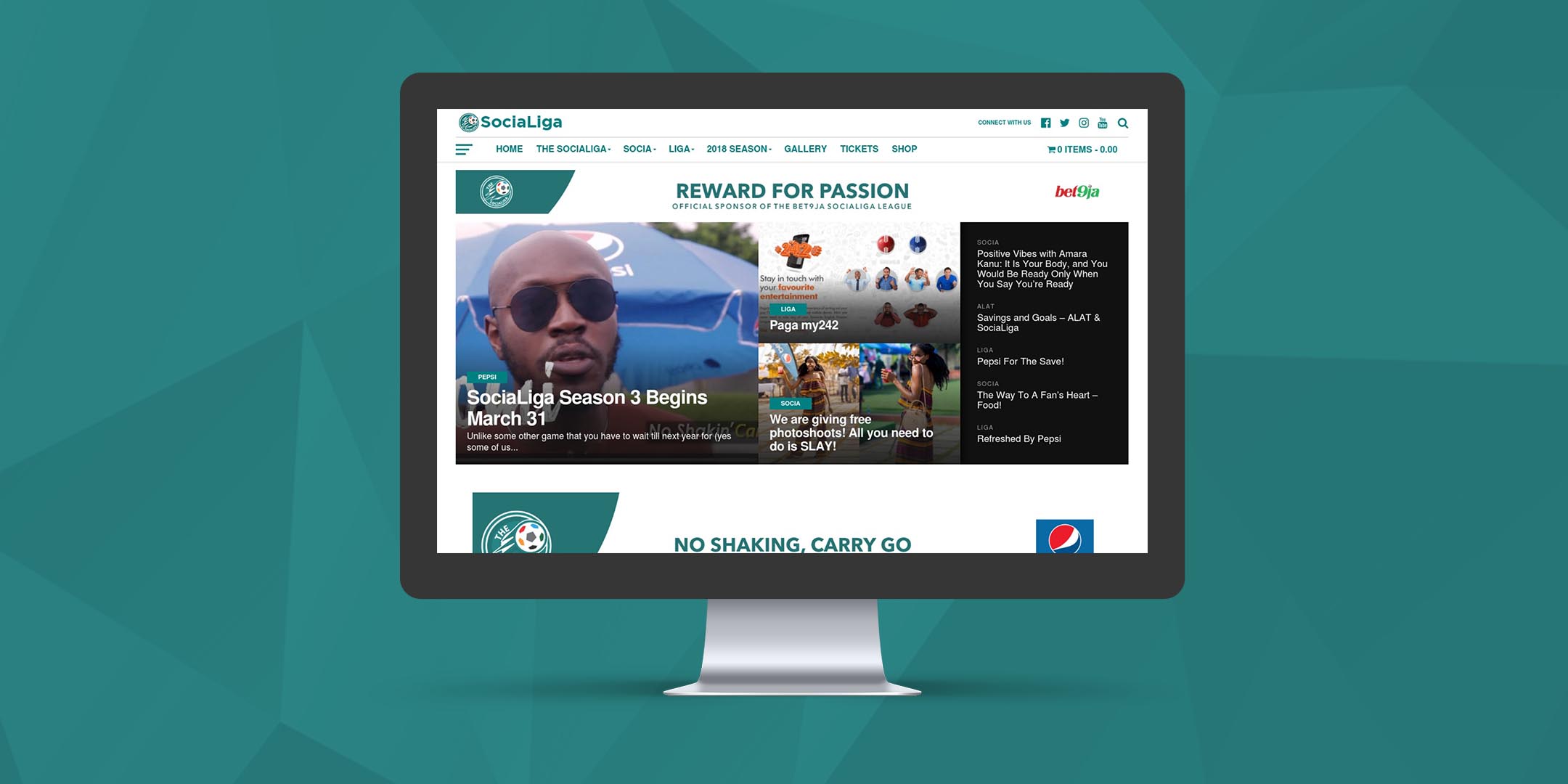 SociaLiga's request was direct. They needed a website that would properly display their content to visitors and make it more attractive. We re-designed a new website that properly sections their cotent for both the Socia aspect and the Liga aspect neatly and separately.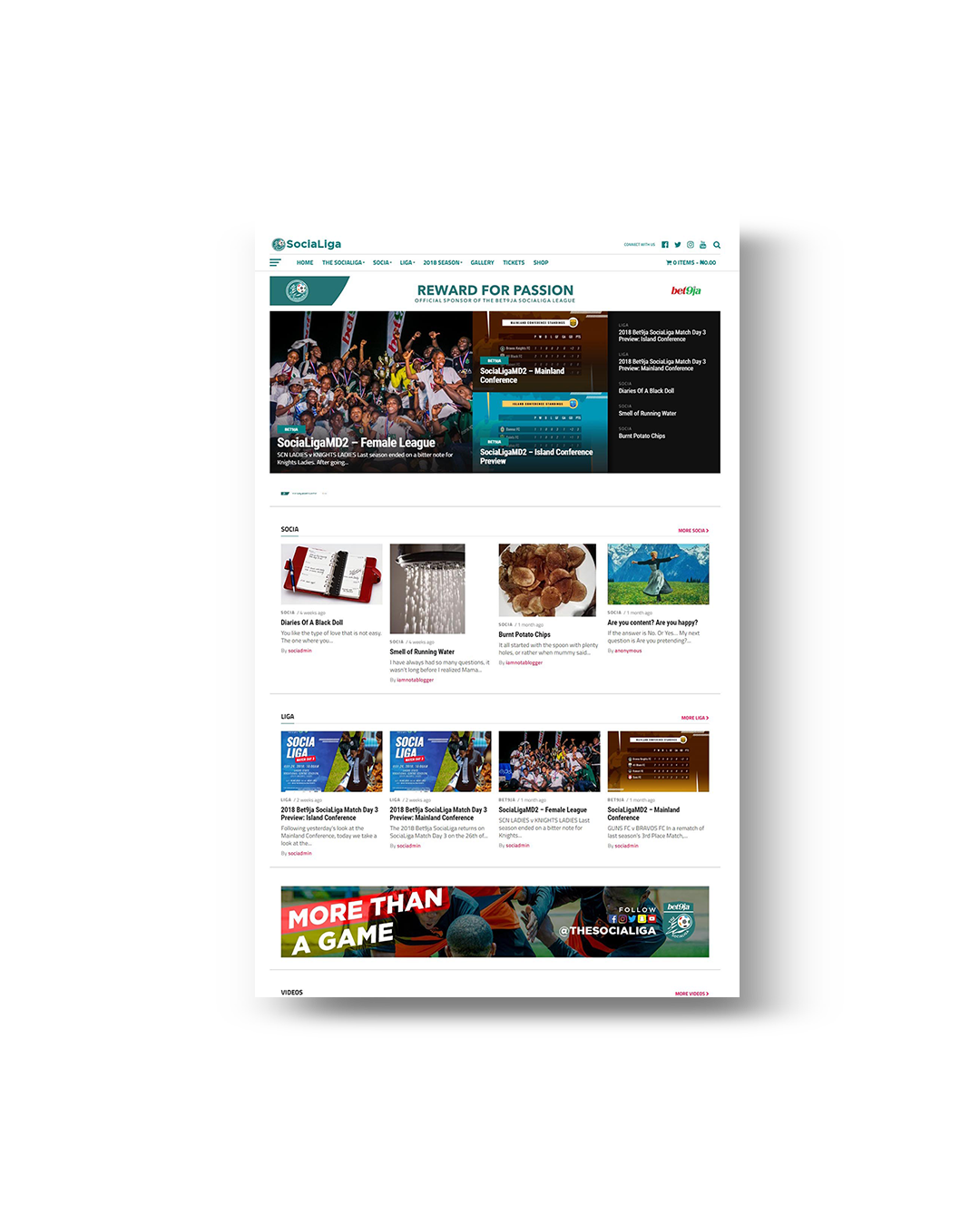 We included a gallery section to hold some images from each matchday and direct its viewers to an external location where more photos were stored. Each MatchDay is distinctively separated from the previous ones to keep it clean and neat.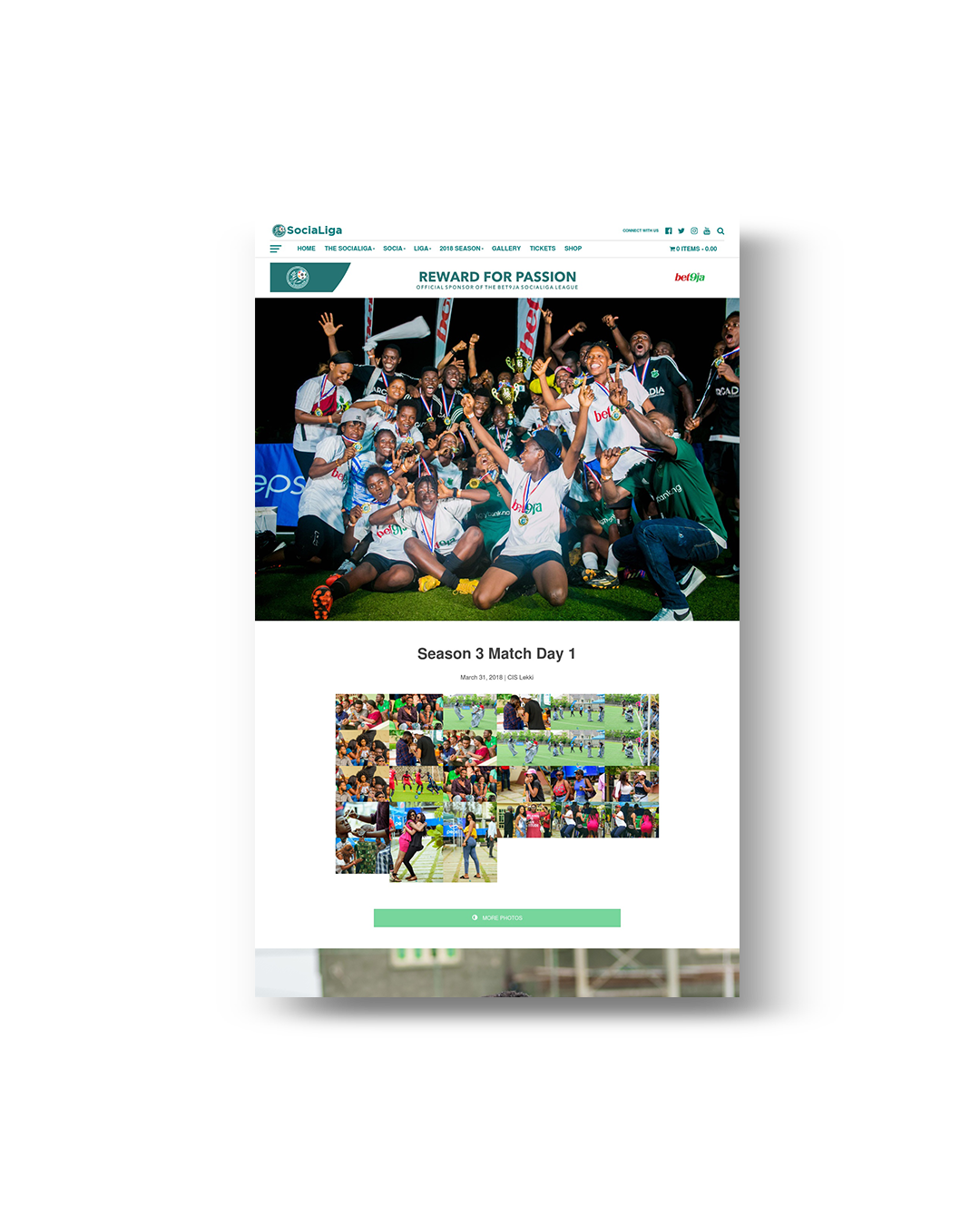 There is also a fully functional ecommerce section of the site where merchandise will be sold to interested folks.