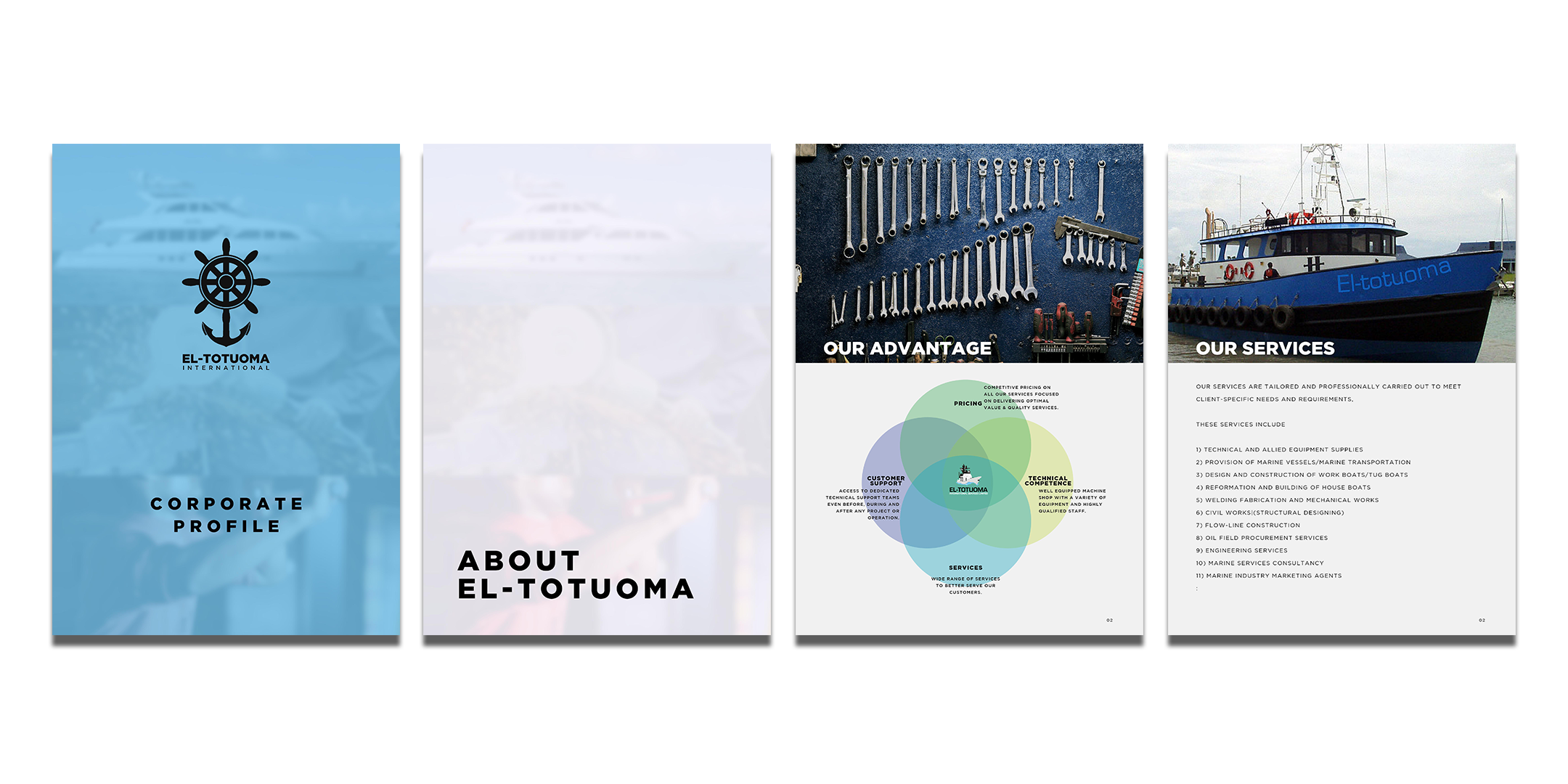 EL-Totuoma International Services Limited is a Nigeria based company incorporated in 1997 to fabricate, construct and maintain of marine vessels. They are licensed by Department of Petroleum Resources to provide Maritime Agency, Marine Vessels Ownership & Management, Marine Engineering & Construction Logistics and Customized Marine Transportation services. Owning fully equipped workshops, a private jetty and a slip way suitable for the fabrication, construction, maintenance and  refits of marine vessels, El Totuoma is well positioned to deliver high quality service in the marine industry.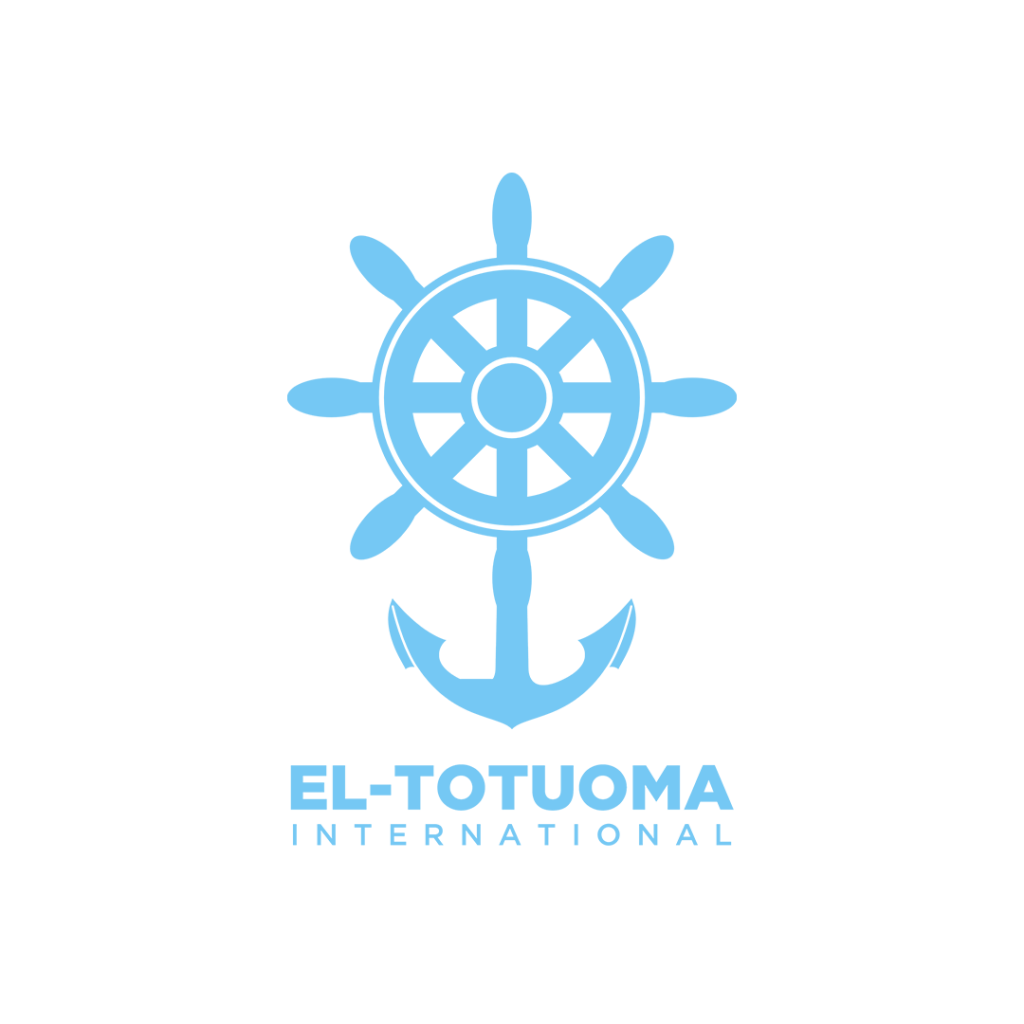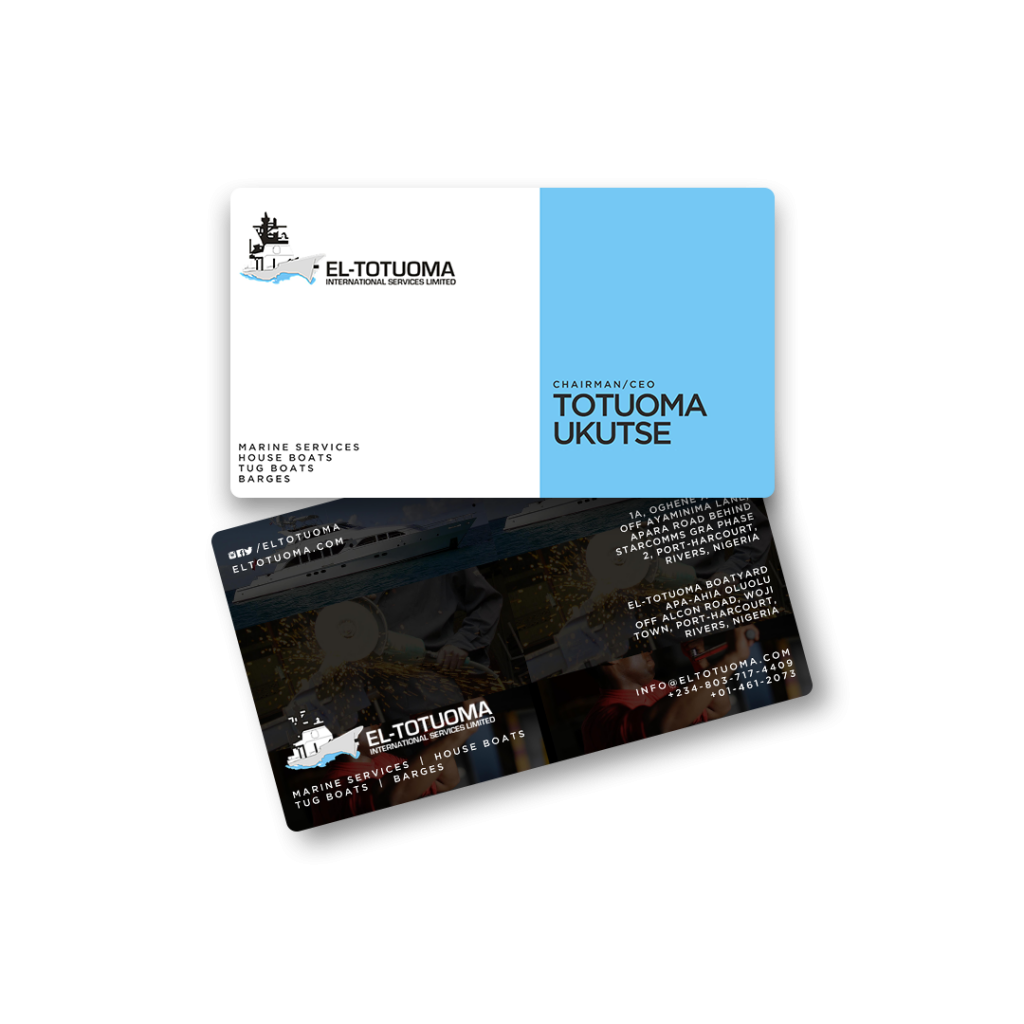 EL-Totuoma was our first attempt at BrandSTATR. We re-designed their logo and proceeded to create a new businesscard and letterhead for the company.
EL-Totuoma's company profile was also re-created with a very modern andsimplistic flair to make the company stand out from its competitors. Each page was designed to fit inot patterns that make the overall document a statement maker.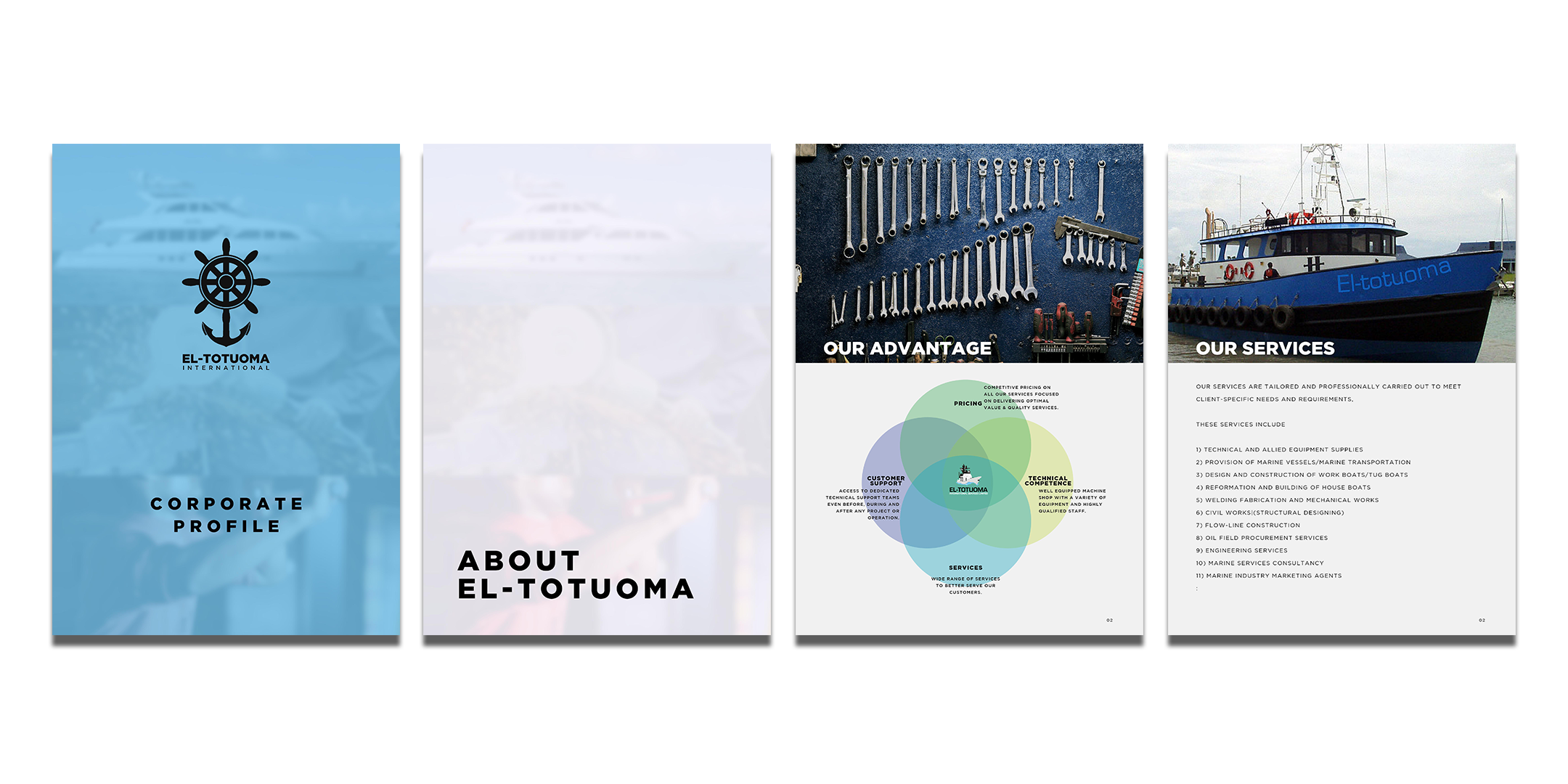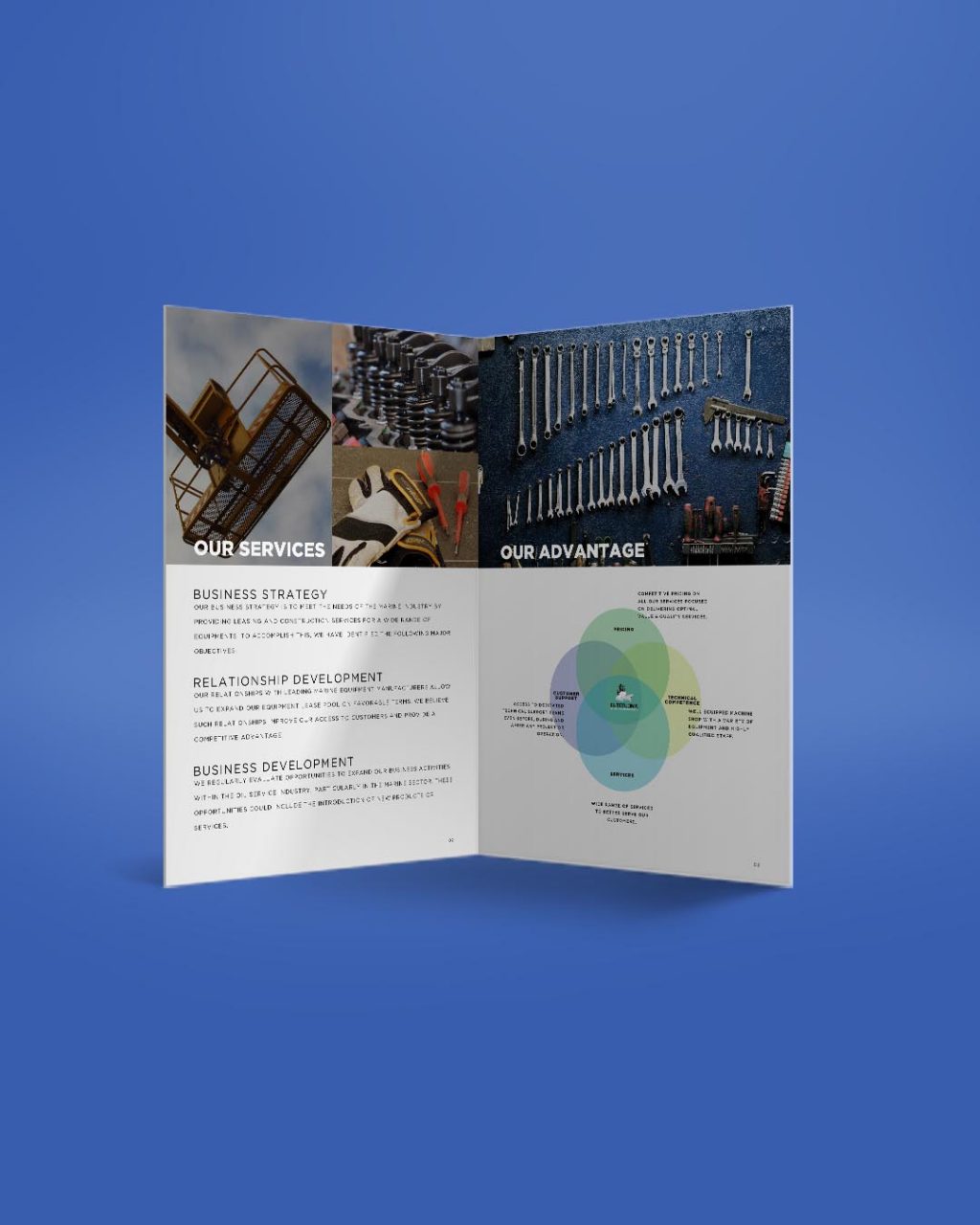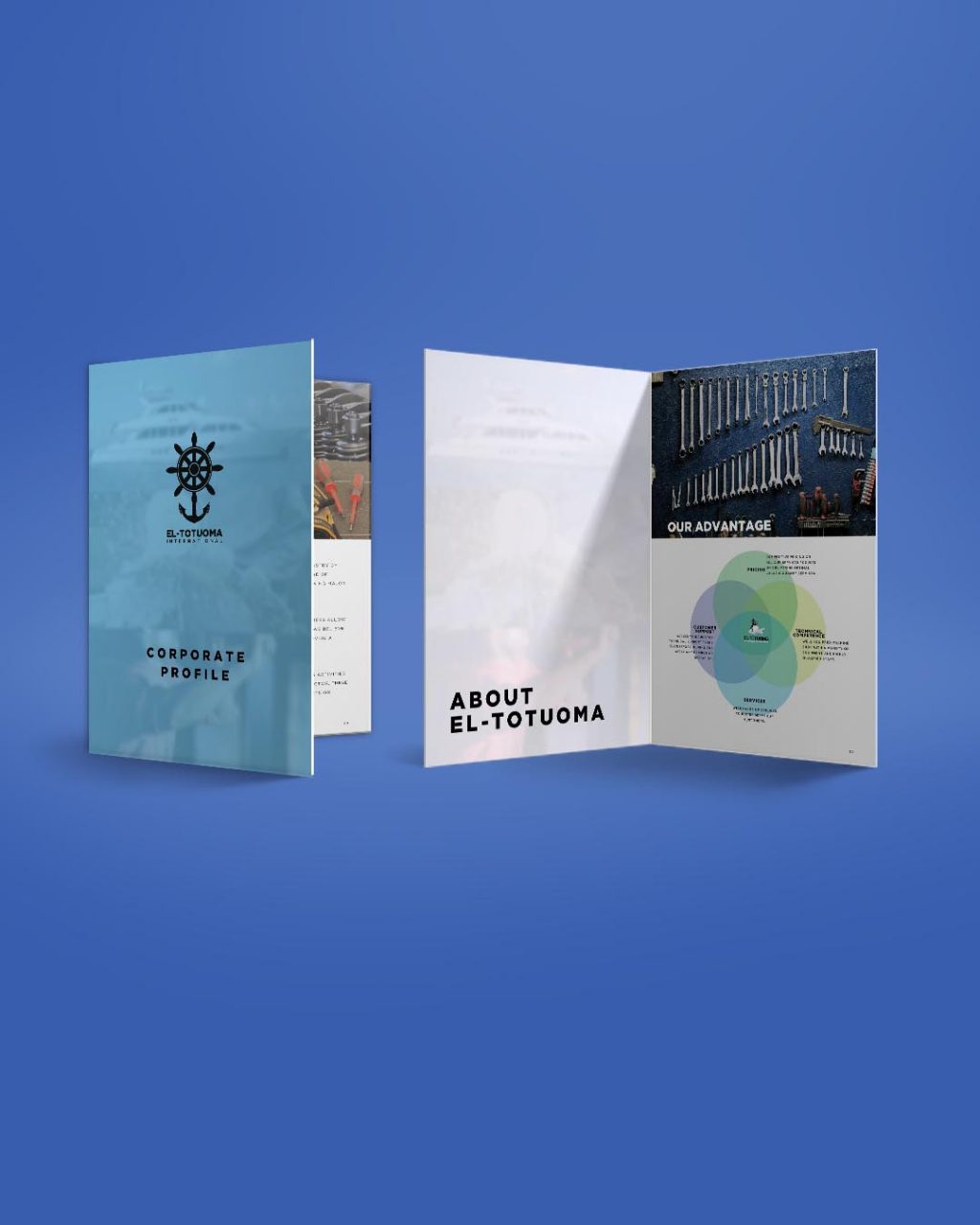 [tek_button button_text="Get Started Today" button_link="url:http%3A%2F%2Fwww.myredboxx.com%2Fbrandstatr%2F|||" button_position="button-center"]